vBookie Event

: Mike Rio vs John Cofer (TUF 16 Finale)
This event is over.
TUF 16 Finale: Mike Rio vs John Cofer
---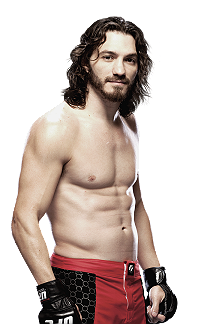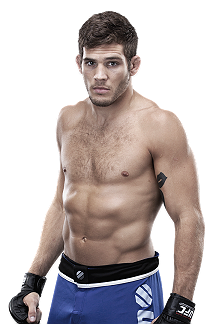 ---
Quote:
Round 1 - Kim Winslow oversees this lightweight prelim. Cofer with an early kick to the body that sounded like it may have hit the cup. They fight on and exchange punches before Rio drives in for a takedown. Cofer defends well against the fence. Jockeying for position against the cage, and Rio backs away before kicking the leg on the restart. two crisp lefts from southpaw Cofer wobbles Rio, who alertly shoots in to slow things down. No dice, and they reset again in the center with two minutes left. Rio holding the center. He drives in again for a takedown and gets the single leg to bring things down. Cofer spins for a leg. He doesn't get it, but he uses it as a sweep and sets up in his opponent's guard. Few elbows come in, but Ro tries to answer from underneath. Still, Cofer rides out the round on top and avoids a leglock, and MMAjunkie.com awards him the round 10-9.

Round 2 - Rio controls the center to start and lands a crisp jab in the early going before bringing the fight to the floor and setting up inside control. Cofer scrambles underneath, and Rio stands. He controls the leg as he tries to push back in, but he's slow to act, and Winslow steps in for a restart. Cofer scores again wit straight lefts. Rio pushes in to return fire before backing away. Rio returns to the jab, which is his best weapon so far in the fight. He drives in again and pushes the fight to the cage. Cofer looks comfortable against the fence and turns off. Rio immediately in on a single-leg attempt, and they hit the floor. Rio transitions to the back and Cofer's stand with his opponent attached. Rio tries to come over the top and is too high, so he slides off and hits the floor. Cofer with 45 seconds to try and steal the round. Rio alertly ties him up before scrambling to the feet. They trade punches to close, and MMajunkie.com gives the round to Rio, 10-9.

Round 3 - Cofer with an early jab and another straight. Rio walkjs into a kick and misses on the chance to catch it for a takedown. He quickly pushes back into a single-leg attempt and brings Cofer to the floor. Half-guard underneath for Cofer quickly becomes guard, but Rio passes out to side control. Rio looking to isolate the arm. Cofer rolls to try ad prevent a submission attempt. Rio has the keylock briefly, but Cofer pulls it free. Cofer rolls to escape, and Rio alertly spins into an armbar. Nice work. Legs are in place, but Cofer defending well, and Rio has to let it go. That gives Cofer top position with less than two minutes left. Cofer needs to go, and his corner is yelling for it. Instead, it's Rio who moves into another nasty looking armbar attempt. This time, Cofer is trapped, and he has no choice but to tap. Mike Rio def. John Cofer via submission (armbar) - Round 3, 4:11.
http://www.mmajunkie.com/news/2012/1...d-live-results
---
Currently Active Users Viewing This Thread: 1

(0 members and 1 guests)
Posting Rules

You may post new threads

You may post replies

You may not post attachments

You may not edit your posts

---

HTML code is Off

---