vBookie Event

: GSP vs Nick Diaz (UFC 158)
This event is over.
Quote:
Round 1 - Yves Lavigne is the man for this title fight. No glove touch, of course. St-Pierre kicks early, and in 10 seconds, he has a takedown. Diaz goes to work off his back in guard. St-Pierre lands a right elbow right away and works on the body. He postures up and lands a couple more. Diaz turns out, and St-Pierre tries to take his back. Diaz will try to scramble to his feet. St-Pierre sprawls and keeps Diaz on the ground. He passes around takes the back briefly. Diaz will look for a way to roll out. St-Pierre lands some shots on the ground. He jumps to side control and tries to again take Diaz's back. It's not there, but he stays in control on top and then postures up to land some elbows. Diaz again rolls, but St-Pierre retains control pretty easily and shifts around to the back. Diaz gets to his hands and knees, but St-Pierre drags him back down and lands a punch. Again, Diaz gets up, but St-Pierre takes him down and takes the back. He gets one hook in, then two. Diaz tries to peel him away. Diaz gets to his feet with 35 seconds left, but St-Pierre is holding on. Diaz looks for an arm, but St-Pierre slams him to the ground. It's an easy 10-9 round for St-Pierre, maybe even an 10-8, and Lavigne has to grab hold of Diaz to keep him away from St-Pierre as the round ends.

Round 2 - Diaz kicks early, and St-Pierre kicks back. St-Pierre tries to kick high, and DIaz lands a nice right. Diaz comes forward, but St-Pierre plants him 40 seconds in. Diaz again will have to work from his back, just like the first round, and in the first he had nothing. Good right hand from St-Pierre on top bounces Diaz's head off the canvas. Diaz tries to spin around, but St-Pierre sprawls away from it and lands a knee to the body. Diaz covers up as St-Pierre lands ground and pound at will. Nothing ridiculously damaging, but certainly repeatedly, and certainly Diaz has no offense to offer so far. He tries to land some punches from the bottom, but it's a right hand from St-Pierre that again finds its home. Diaz gets to his knees, but St-Pierre keeps him grounded and lands a knee to teh body. With a minute left, Diaz is back to his feet. He comes forward and flashes some elbows and taunts a little bit. St-Pierre lands a Superman jab, and Diaz stands in front of him and offers to let him do it again. Spinning kick from Diaz doesn't land cleanly. And again Lavigne has to pull Diaz away. St-Pierre stands right in front of him and shrugs his shoulders and rolls his eyes. It's a 10-9 round for St-Pierre again.

Round 3 - Diaz will look to be aggressive here, and he starts talking to St-Pierre. He wants to be punched. St-Pierre kicks, then goes after a takedown. But this time, Diaz defends. But only for a moment. A minute in, St-Pierre is right back in control on the ground. Diaz tries to work back to his feet. He works his way to the fence with St-Pierre hanging on his back. He gets some separation, and they'll go back to standing. St-Pierre fires off some jabs, then goes for a single, but can't get the takedown. Diaz lands nicely to the body, but St-Pierre lands a left to the chin that Diaz shakes out. Left jab from St-Pierre is good. Diaz kicks high, then spinning, and St-Pierre returns the favor with a spinning kick that misses. Soon after, though, St-Pierre lands a good right and again shoots – and again, Diaz defends. Three in a row he's stopped. We'll see if he can do anything on the feet – and just like that, St-Pierre lands a perfect straight right that pops Diaz's head back. Diaz lands a left, then a right hook. Then another. Diaz has some momentum. But just as he does, St-Pierre again plants him for a key takedown. He'll control the last 30 seconds of the round there. And as the horn sounds, Diaz swings at GSP from his back. Lavigne is there to hold him – then immediately goes to Diaz's corner to tell him another stutn like that, and he's going to be disqualified. St-Pierre again gets a 10-9 round as we go to the championship frames.

Round 4 - St-Pierre kicks to open. then he peppers a jab. Diaz tries to go to the body. St-Pierre kicks outside. They briefly slug it out, and Diaz lands a good right hook. St-Pierre shoots, but Diaz stuffs it. He eats a jab, though. Then another. Diaz swings wildly. St-Pierre goes for a single, but it's not there. St-Pierre again wants a takedown, but Diaz has gotten much better at stopping them. They tie up, and Diaz is landing knees to the body. He very well might be the fresher fighter right now. And as they break, Diaz lands a few body shots. Diaz keeps his hands down and circles outside. St-Pierre stalks him. St-Pierre peppers two more jabs, looks up at the clock that shows two minutes left, then shoots in and gets another takedown. Diaz gets back up, but again St-Pierre plants him for the seventh time. Diaz wants an arm, but St-Pierre defends. Diaz gets up and wants the kimura. He won't get it. St-Pierre lands a few tired punchesas the round closes down. It's another 10-9 round for the champion, and Diaz will be in big-time desperation mode in the fifth.

Round 5 - Diaz with a pair of kicks. He comes forward and lands a good left. But St-Pierre answers with a left jab. Diaz stuffs a takedown and as they tie up, he goes to work on knees. But St-Pierre answers with his own. Diaz is holding on. Ninety seconds in, St-Pierre pushes off. Diaz kicks high and slips, and St-Pierre takes advantage. He gets on top and looks for the back. He lands a few punches. Again Diaz goes after a kimura on the left arm. Halfway through, it's more control for St-Pierre. Diaz tries to roll out and he does with under two minutes left. Diaz throws a few kicks. He lands a body shot, then a few more. With a minute left, he's not getting off the kind of offense he needs to end the fight. The crowd starts chanting "F--- you, Diaz" over and over. St-Pierre kicks up high, and with 40 seconds left gets a takedown and that's going to do it. It's a 10-9 round for the champ, and he should have this 50-45 for another sweep. The fight ends, and the two briefly embrace. Diaz raises St-Pierre's arm, then pats him on the face. St-Pierre goes to Diaz and raises his hand – it's a show of respect from the two as athletes, clearly. They may never like each other, of course. Georges St-Pierre def. Nick Diaz via unanimous decision (50-45, 50-45, 50-45)
http://www.mmajunkie.com/news/2013/0...d-live-results
---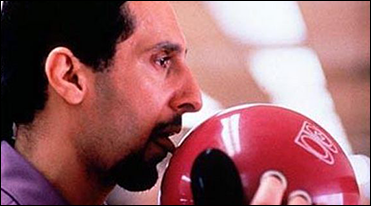 Nobody F's with the Jesus
(Sig by Killz)
Signups are open for UFC 200 CPL here.

Currently Active Users Viewing This Thread: 1

(0 members and 1 guests)
Posting Rules

You may post new threads

You may post replies

You may not post attachments

You may not edit your posts

---

HTML code is Off

---