vBookie Event

: Diego Nunes vs Nik Lentz (UFC on FX 7)
This event is over.
UFC on FX 7: Diego Nunes vs Nik Lentz
---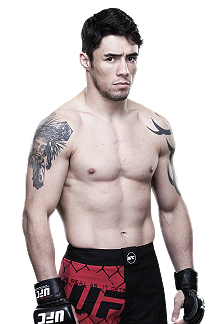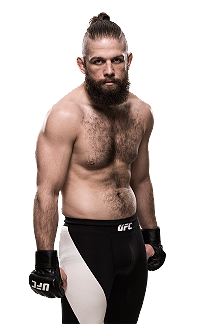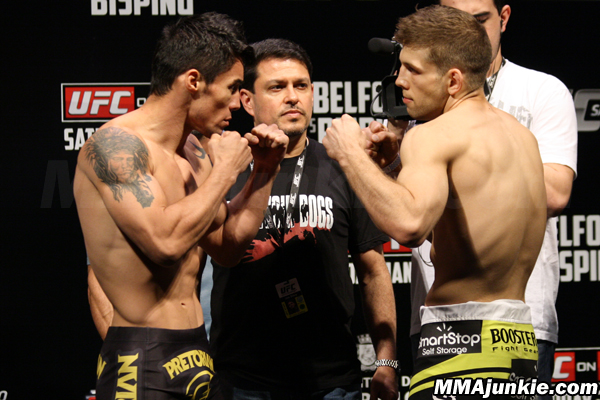 ---
Quote:
Round 1 - Referee for this featherweight fight is Dan Miragliotta. Lentz bouncing in the center of the cage, and low kicks are traded. Lentz latches the body and drags Nunes to the floor. The Brazilian pops right back up, but Lentz is on his back. Nunes trying to peel him off with the cage. Lentz pulls him to the floor again, and this time he establishes a dominant position and keeps Nunes pinned. Nunes gets to his knees as the crowd chants for him. Lentz looking to wok in a choke, but Nunes defends well. Still, he's not showing much in terms of turning the momentum. Lentz grinds away with a few short punches and the pushes Lents to his butt. More punches from Lentz as Nunes crawl back up to his feet. He's not there long. Lentz is doing what Lentz does and is smothering in his approach. Final minute. Nunes again to his feet, but he can't create any space. Lentz drags it down again, and the round ends there. It's all Lentz on the MMAjunkie.com card, 10-9.

Round 2 - Leg kicks traded again to open. Nunes scampers away and does not want to get clinched up with Lentz. Still, just 35 seconds in, Lentz drives in on a takedown and pushes the action to the floor. Lentz works from half-mount. Nunes holds tight as the crowd voices their displeasure at Lentz's tactics, but that plan is definitely winning him the fight. Lentz works in a few punches from the top. He's not scoring anything of real consequence, but he's staying busy enough to keep the position. Miragliotta doesn't give in to the booing crowd, and Lentz continues his grind. Time ticking away with Lentz in complete control of the positioning. Nunes scrambles to a sated position, but Lentz steps over with one leg and looks for the back. That allows Nunes to stand, and they flurry when they finally ahve space. Nunes clips Lentz, which brings the crowd to life, but the bell sounds, and it's another Lentz round on the MMAjunkie.com card, 10-9.

Round 3 - Nunes wants to keep space to start the third, as he's going to need a finish. Lentz tries to snag a leg, but Nunes stuffs it and backs away. Lentz doing everything he can to get inside, and Nunes doing everything he can to stay away. Nunes is obviously tired from the first two rounds of grappling, and try as he might, he isn't able to keep Lentz from finally scoring a takedown. Lentz sets up immediately in half-mount, and Miragliotta instant tells him to stay busy. He punches, and Nunes turns to his knees and up to his feet. Still, there's no space, and Lentz stays tied to his body. Nunes gets up, but Lentz trips him back to the floor, and Nunes just looks absolutely frustrated with this one-sided action. With time winding down, Nunes works back to his feet, but Lentz has a bodylock and delivers a few knees to the body before scoring another takedown. Nunes pulls away in the final seconds and is gutsy as he swings for the fences, but he doesn't land the hail mary, and the fight ends. MMAjunkie.com scores it again for Lentz, 10-9, awarding him the fight 30-27. Nik Lentz def. Diego Nunes via unanimous decision (30-28, 30-27, 30-26).
http://www.mmajunkie.com/news/2013/0...d-live-results
---
Currently Active Users Viewing This Thread: 1

(0 members and 1 guests)
Posting Rules

You may post new threads

You may post replies

You may not post attachments

You may not edit your posts

---

HTML code is Off

---