vBookie Event

: Ronny Markes vs Andrew Craig (UFC on FX 7)
This event is over.
UFC on FX 7: Ronny Markes vs Andrew Craig
---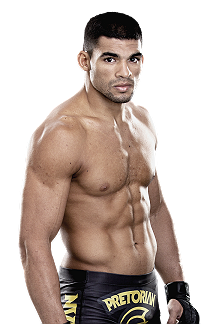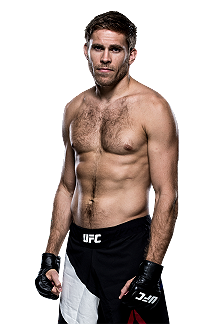 ---
A cheeky late bet on Ronny Markes. Fight is up next!
---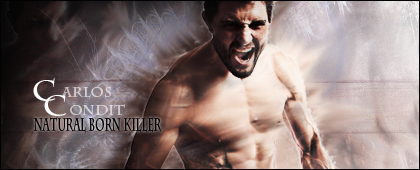 2012 FFL WINNER
CPL RECORDS
UFC 56-32-3 Strikeforce 10-4
Quote:
Round 1 - Referee Marc Goddard oversees this middleweight matchup. Markes takes the center to open and reaches with a few punches that come up short. He picks the leg, but Craig pops immediately back to his feet. Markes presses in against the cage, and the two jockey for position. Markes drops down for his opponent's left leg. He does drag Craig briefly down, but they're immediately back to the clinch position. Markes finally does secure the body and elevates Crag before dragging him down. As Craig scrambles, Markes transitions to his back. Less than two minutes. Markes firmly on the back with a figure-four around the waist. Still, Craig does a fine job of defending the choke opportunities and staying out of danger. Markes does land a few short hammerfists and tries to transition to an armbar in the closing seconds. Not there, but Markes takes the opening round, 10-9.

Round 2 - Craig with an early low kick, and the crowd breaks out the wave. Markes patient in the center, and he drives in with a slick trip takedown. Craig tries to scramble up, but Markes is heavy on top of him and settles into half-mount. He immediately looks to attack Craig's left arm. He locks in a kimura grip and transitions out to north-south to gain leverage, but Craig keeps his limb safe and scrambles up to his knees when he escapes. Markes pushes into the clinch as Craig defends against the cage. Goddard calls for action. Craig gets under Markes' chin to create space. Finally, he gets a restart. Craig stalks on the restart in the final minute. Markes shifts side to side and avoids any damage until the bell. MMAjunkie.com gives it again to Markes, 10-9.

Round 3 - Markes shoots in immediately, but Craig is there to defend. Markes pushes the action to the cage. He drops again for a single leg. It's not there, so he tries for a double. Craig continues to defend well against the cage and looks to Goddard to ask for some space. He earns it himself moments later and then scores with two punches that see Markes topple to the floor. Craig tries to pounce with punches as Markes covers up and tries to slow things down from his back. Two minutes in. Craig in half-mount, and he is going to need a finish. Markes tying things up underneath and looking to just stall the action. Crowd doesn't like it. Goddard calls for action, and Craig finds a little room to score with some short elbows. Time running out fro Craig, who's trying desperately to elevate and strikes. Final minute. Markes looks content to ride things out on his back. Craig backs away with 30 seconds left and then runs forward with a knee. It's a gmable he had to take, but Markes stalls him out by absorbing it and tying things up. Fight ends to boos. MMAjunkie.com sees the final round for Craig, 10-9, but gives Markes the fight, 29-28. Ronny Markes def. Andrew Craig via unanimous decision (29-28, 29-28, 29-28).
http://www.mmajunkie.com/news/2013/0...d-live-results
---
Currently Active Users Viewing This Thread: 1

(0 members and 1 guests)
Posting Rules

You may post new threads

You may post replies

You may not post attachments

You may not edit your posts

---

HTML code is Off

---