vBookie Event

: Francisco Trinaldo vs CJ Keith (UFC on FX 7)
This event is over.
UFC on FX 7: Francisco Trinaldo vs CJ Keith
---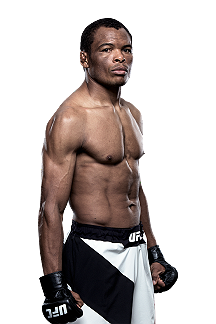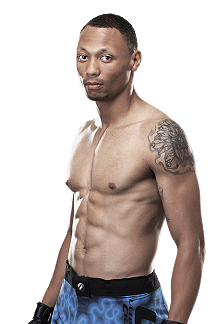 ---
Quote:
Round 1 - Referee Marc Goddard in the cage for the night's fist fight, a lightweight matchup. Trinaldo rushes forward and sets up in a southpaw stance. Crowd firmly behind the Brazilian. Keith circles on the outside as they feel each other out. Trinaldo cutting off the cage and launches a big left hand before driving into the clinch. Goddard warns Trinaldo for grabbing the fence as he presses in. He scores a trip, but Keith is right back to his feet. Trinaldo wraps the body and elevates him with a big slam to the floor. Trinaldo in side control, and he transitions into full mount. Halfway mark, and Keith rolls and scrambles to top position in a quick transition. Trinaldo turns underneath for an armbar, but Keith pulls free. They scramble up to the feet, and now it's Keith pushing n from the outside. Trinaldo pushes off and settles on top when Keith looks to roll for a leg. One minute left. Trinaldo trying to shake his left leg free from his opponent's half-guard. Keith holds tight underneath. Trinaldo does get mount again in final seconds, and MMAjunkie.com gives him the round, 10-9.

Round 2 - Keith pumps a feeling jab as he keeps his right hand on his chin. Trinaldo misses with a massive left hand, but Keith can't counter. Keith just misses on a high kick shortly after, and Trinaldo pushes back into a clinch. Trinaldo wraps the body and works to the back. He's got one of Keith's arms pinned as well. Suplex follows. Big slam, and Trinaldo immediately moves in for an arm-triangle choke. It's deep. Keith doesn't want to give up, but Trinaldo squeezes, and he has no choice. Tap comes, and the building explodes. Francisco Trinaldo def. C.J. Keith via submission (arm-triangle choke) - Round 2, 1:50.
http://www.mmajunkie.com/news/2013/0...d-live-results
---
Currently Active Users Viewing This Thread: 1

(0 members and 1 guests)
Posting Rules

You may post new threads

You may post replies

You may not post attachments

You may not edit your posts

---

HTML code is Off

---