vBookie Event

: Mike Stumpf vs Pascal Krauss (UFC on FOX 6)
This event is over.
UFC on FOX 6: Mike Stumpf vs Pascal Krauss
---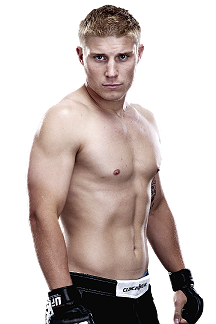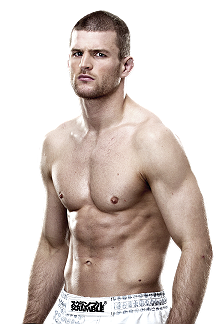 ---
Quote:
Mike Stumpf vs. Pascal Krauss - Round 1 - Stumpf with a leg kick after eating a few from Krauss first. More leg kicks from Kauss. Krauss is winning with range here and now he uses a three punch combo and ends it with a kick to the leg. Krauss with a big front kick to the face and he's looking like he can do pretty much anything he wants. Big uppercut by Krauss hurts Stumpf badly. 10-9 Krauss.

Round 2 - Front kick to the face again by Krauss and a good left to follow. Hard uppercut by Krauss. Krauss has really owned the early part of the round and now Stumpf gets behind him in a ground scramble and ends up getting on top on the ground. Stumpf working to improve position and Krauss stands up. Good elbow by Krauss as they stand up. Stumpf with a big uppecut and that work Krauss up again. Now Stumpf shoots but gets caught in a headlock and eats several knees. Krauss lands another knee and Stumpf with a leg kick as the round ends. 10-9 Krauss.

Round 3 - Good uppercut by Krauss and a big overhand right. Stumpf is pushing and trying to make something happen but he got tagged again. Now a four fight combo for Krauss. Big shots by Krauss are landing again. Krauss is not coasting at all this round, really opening up with his punches. Stumpf with a wide right that gets in without much power. Body kick, jab, big right hand by Krauss. Another big right. Krauss with a few more punches and Stumpf keeps throwing back, he's a tough, gutsy guy but he's just getting beaten up. Takedown for Krauss now and he's on top working short punches an elbows. 10-9 Krauss

Official scorecards: 30-27 across the board. Pascal Krauss wins by unanimous decision.
http://www.bloodyelbow.com/2013/1/26...lts/in/3682721
---
Currently Active Users Viewing This Thread: 1

(0 members and 1 guests)
Posting Rules

You may post new threads

You may post replies

You may not post attachments

You may not edit your posts

---

HTML code is Off

---