vBookie Event

: Gleison Tibau vs Evan Dunham (UFC 156)
This event is over.
UFC 156: Gleison Tibau vs Evan Dunham
---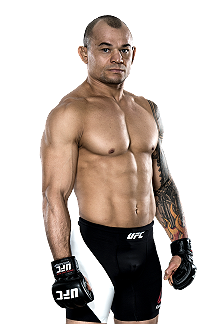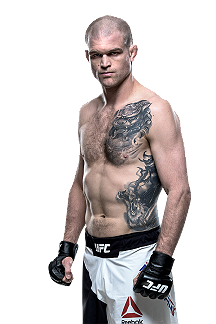 ---
I'll have a flutter on Dunham, even though I think he has an uphill battle.
---
mad props: Toxic

Join Date: May 2008
Posts: 11,392
Gleison is a monster, he'll smother Dunham for 3 rounds.
Quote:
Round 1 - Referee Yves Lavigne in charge of the evening's final prelim. Chants of "Brazil" come from the crowd. They stay at distance early before unleashing in a pair of flurries. Dunham shows his reach earl with long punches, but Tibau just presses in and throws haymakers. Tibau shoots in on a takedown. Dunham scrambles up, but Tibau sets up a guillotine He pulls guard and rolls it over to top. Dunham pulls his head free but is on the bottom. He turns to his knees, and Tibau stays in control on a front headlock. Dunham crawls to his feet and presses in from the outside. Tibau circles off, and the break with two minutes left. Dunham striking from the outside and looking to wrok from distance. Tibau already seems to have lost a little zip. Dunham shoots in, but Tibau locks the body and circles of the cage. Dunham working for underhooks. Jockeying for position agains the cage. MMAjunkie.com scores the first for Tibau, 10-9.

Round 2 - Dunham looks to box early. Tibau reaches for a takedown but misses. He's firing stiff power shots, but he does look to be a little less crisp than the first. Dunham moving forward, but he does eat a crisp left. Dunham shoots in and scores a takedown, but Tibau pops right back to his feet. Dunham still controls the action against the cage. Dunham with underhooks, but Tibau powers off the cage and they break. Dunham looks very comfortable on the feet. He misses a high kick and has a front kick blocked. Two minutes remain. Dunham drops for another takedown but is stuffed. Tibau is defending well rigt now, but his offense has slowed. Dunham the quicker fighter in the closing minutes, and he's racking up points as Tibau looks to land big counter shots.Flurry to close, and MMAjunkie.com scores the second for Dunham, 10-9.

Round 3 - Fight likely hangs in the balance. Tibau comes out swinging. He misses, but he's quickly inside and looking for a guillotine choke. Dunham remains calm and pulls free. They trade punches. Tibau looks to have a second wind. Dunham shoots, but it's stuffed. Another takedown attempt is blocked. Now Tibau tries one of his own. Dunham stuffs it. This is a grinding affair as time ticks away. Both fighters looking a little winded but grinding at the halfway mark. Dunham lands a flurry, and Tibau stumbles a bit. That second wind is gone. Knee inside by Dunham. They break apart. Dunham not landing with power, but he's the one moving forward. Tibau swinging and missing. Dunham shooting and missing. Tibau's left eye looking rough from the jabs. Leaping knee from Dunham scores. They flurry to close. More knees from Dunham, and that should seal it. MMAjunkie.com gives it to Dunham, 10-9, and awards him the fight 29-28. Evan Dunham def. Gleison Tibau via split decision (29-28, 28-29, 29-28).
http://www.mmajunkie.com/news/2013/0...d-live-results
---
Currently Active Users Viewing This Thread: 1

(0 members and 1 guests)
Posting Rules

You may post new threads

You may post replies

You may not post attachments

You may not edit your posts

---

HTML code is Off

---