vBookie Event

: Edwin Figueroa vs Francisco Rivera (UFC 156)
This event is over.
UFC 156: Edwin Figueroa vs Francisco Rivera
---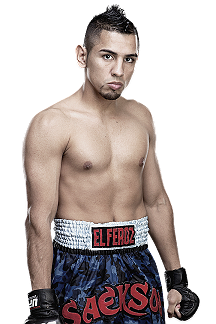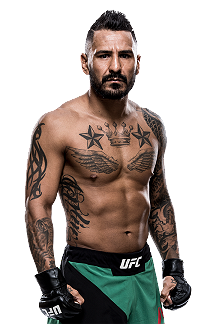 ---
Quote:
Round 1 - Referee Kim Winslow in the cage for the evening's first preliminary bout. Rivera opes wit q low kick as they meet in the center. Figueroa jabs from the outside, changing levels and looking for openings. Figueroa misses on a few big lead lefts before they both unleash a rapid flurry of punches and kicks that brings the few early arriving fans to life. Figueroa lands a right to the body and then drops with a short counter left. Rivera recovers well and pulls guard. He looks for a submission, and Figueroa backs away to the feet. Rivera works the low kicks again and lands with a big kick to the body. However, Figueroa answers right back with a flurry of punches up top. Rivera moves forward and takes the fight to the floor with two minutes remaining. Rivera moves to side control. Figueroa turns to his knees and quickly moves to his feet. Rivera continues to chop the legs on the feet, but Figueroa punches are also landing. Rivera brings the leg up high and scores with a kick. Less than a minute, and Rivera earns another takedown. He kicks the legs a bit before the round ends. Good late work from Rivera, but MMAjunkie.com leans slightly toward Figueroa, 10-9.

Round 2 - Rivera again walking forward to open, but Figueroa with the quick hands lands with two hooks. Rivera kicks the body, but Figueroa catches it and pushes his opponent to the floor. Rivera pulls guard underneath. Figueroa lands a few short punches to the body. Rivera open his guard, but Figueroa has pushed his head against the cage and is keeping the fight on the floor. Rivera lifts his back to the cage and tries to stand. It takes some work, but he does finally get to his feet. Figueroa backs away and takes a deep breath. Halfway mark of the fight. Figueroa looks to be tiring, and he checks the clock. Rivera pushes forward and lands a nice right hand. Figueroa comes back with two straight punches. Rivera is really starting to control the momentum of the fight, but he's not scoring a ton of points. He does land with a big right.Another scores, and Figueroa falls to a knee. He stands back up, but Rivera is on the assault. Figueroa turns and tries to walk away, but Rivera is not going to let him of the hook. Flurry of punches land as Figueroa faded, and Winslow calls the fight following a massive right to the ear. Francisco Rivera def. Edwin Figueroa via TKO (punches) - Round 2, 4:20.
http://www.mmajunkie.com/news/2013/0...d-live-results
---
Currently Active Users Viewing This Thread: 1

(0 members and 1 guests)
Posting Rules

You may post new threads

You may post replies

You may not post attachments

You may not edit your posts

---

HTML code is Off

---