vBookie Event

: James Te Huna vs Ryan Jimmo (UFC on FX 7)
This event is over.
UFC on FUEL TV 7: James Te Huna vs Ryan Jimmo
---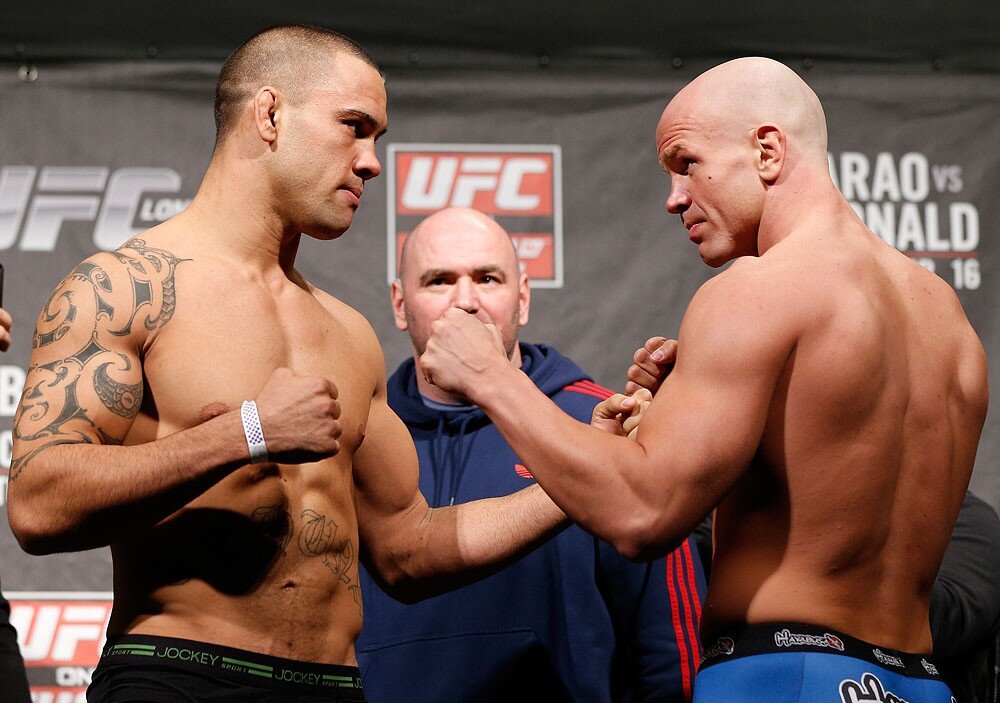 ---
Quote:
Round 1 - Referee Leon Roberts in the cage. Jimmo with an early low kick. Te Huna grabs a clinch and pushes the action to the cage. Underhooks for Te Huna. Roberts already calling for action, and he quickly breaks it. High kick scores for Jimmo on the restart, and Te Huna drops. Jimmo pounces with massive punches and elbows. Te Huna bleeding, but Roberts is giving him every chance to recover. He somehow hangs on. Wow! Te Huna right temple sliced open from the blow. Jimmo slows down his attack to pace himself, and Te Huna crawls to the cage and stands. He tries to grab a guillotine, but Jimmo slips out of it. Two minutes remain, and Te Huna is looking to get up to a knee. Jimmo pushes him back down and looks to damage from top position. Final minute. Jimmo slowing a bit on top. Te Huna elbowing underneath to the top of the head. Round ends with Jimmo on top, and MMAjunkie.com gives it to him 10-8.

Round 2 - Te Huna looks relatively fresh. Jimmo kicks twice to the body before Te Huna pushes inside and into a clinch. Jimmo spins away and presses in from the outside. Te Huna looks a little frustrated as he defends against the cage. Eventually, he circles off and wraps the body before elevating Jimmo with an impressive slam takedown. Te Huna in side control as we reach the halfway mark of the fight. Jimmo may very well have punched himself out with that opening-round assault. Jimmo holding tight underneath. Te Huna tries to step over into a crucifix. Instead, he gets to mount. Te Huna looking to punch from the top as Jimmo hopes to tie him up. Big left hands and elbows. Te Huna blasting away with big shots. Less than a minute, and Jimmo is just covering up and hoping to slow it down. More big punches to close, and Te Huna with a comeback round on the MMAjunkie.com card, 10-9.

Round 3 - Te Huna stalking, and Jimmo kicks the legs. Te Huna looks for a takedown but can't get it. He fakes another, and Jimmo moves inside on the body. Jimmo grinding against the cage, but Te Huna defending well. He eventually spins off and lands a few crisp rights. Jimmo again pushes inside and into a clinch. Te Huna with an impressive trip as he powers Jimmo to the floor. Te Huna on top and looking to strike. He works in a few short punches and elbows. Jimmo slowing things down underneath, but he doesn't seem to have enough left to get up. Te Huna punching away. Round ends there, and MMAjunkie.com gives the final round to Te Huna, 10-9, meaning the fight is a 28-28 draw. It's all going to come down to how the judges scored the opening frame. James Te Huna def. Ryan Jimmo via unanimous decision (29-27, 29-28, 29-28).
http://www.mmajunkie.com/news/2013/0...d-live-results
---
Currently Active Users Viewing This Thread: 1

(0 members and 1 guests)
Posting Rules

You may post new threads

You may post replies

You may not post attachments

You may not edit your posts

---

HTML code is Off

---