vBookie Event

: Brendan Schaub vs Lavar Johnson (UFC 157)
This event is over.
UFC 157: Brendan Schaub vs Lavar Johnson
---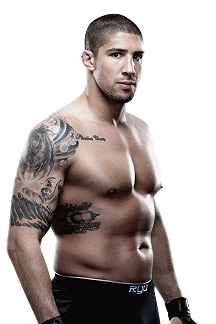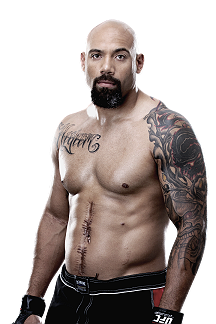 ---
Actually like both guys, but going with Big Johnson for the KO.
I'd have gone with him too if I suspected Schaub's plan wasn't takedown. But he'd have to be nuts with his chin and Lavar's power.
---
Quote:
Round 1 - Referee Jason Herzog in there for this heavyweight bout. Johnson walks forward looking to strike, but Schaub takes him immediately to the floor. Johnson tries to create some room, but Schaub locks in a choke. Johnson's left arm is free, and is firing some big punches, but Schaub seems to have an anaconda choke. It looks like it might be in, but Johnson keeps punching. Schaub eventually has to let it go, but he's still in top control. Johnson rolls to his knees and to his feet. Schaub trying hard to stay tight. He does, but Johnson surprises with a trip. Schaub turns to a leg and uses it as a sweep to work back to the top. Johnson trying to punch again from his back. Schaub patient on top. He's trying to work his right leg free. Herzog warns him to get busy, but Johnson scrambles up. Schaub immediately scores another takedown. Round ends there, and MMAjunkie.com scores it for Schaub, 10-9.

Round 2 - Schaub quickly back inside. He does not want to exchange with Johnson, who digs to the body. Clinch position, and knees are traded. Schaub again scores a takedown, and he's in half-mount right away. Fans aren't digging Schaub's approach, but it's pretty obvious he doesn't want to trade with Johnson. Herzog calls again for action. Schaub does get his leg free, but Johnson rolls to try and prevent his opponent from mounting. Herzog calls for the stand-up, and Johnson looks to throw hands. Schaub slips a big punch and drives in for a takedown. Johnson stays upright, but Schaub drops levels and drives through for a takedown. Crowd doesn't like it, but Schaub is scoring points. Herzog does let him know he wants action, and Schaub tries to advance position. Johnson keeping the half-guard tight, and Herzog calls again for more work. Round ends with Schaub on top, and MMAjunkie.com gives him the round again, 10-9.

Round 3 - Schaub jabs and retreats. Johnson wants o trade. He misses a right hand, and Schaub slips it for a takedown. Crowd goes crazy at the strategy, but Schaub is keeping control. Herzog doesn't give him much of a leash, and we're back on the feet. Not for long, as Schaub immediately scores another takedown. This time Schaub gets to mount, but Johnson does a fine job of regaining half-guard underneath. Schaub tries to set up an arm-triangle underneath, but Johnson feels it and shakes it off. Less than two minutes. Johnson has full guard, but he needs to get to his feet. Schaub stands and pushes past the guard. He tries again to secure a choke, but Johnson stays safe. Still, he can't get to his feet, and Schaub is controlling the action with ease. Herzog still calling for action as time winds down. Crowd hates it, but Schaub takes the final round on the MMAjunkie.com card, 10-9, earning the fight 30-27. Brendan Schaub def. Lavar Johnson via unanimous decision (30-27, 30-27, 30-27).
http://www.mmajunkie.com/news/2013/0...d-live-results
---
Currently Active Users Viewing This Thread: 1

(0 members and 1 guests)
Posting Rules

You may post new threads

You may post replies

You may not post attachments

You may not edit your posts

---

HTML code is Off

---