vBookie Event

: Sam Stout vs Caros Fodor (UFC 157)
This event is over.
UFC 157: Sam Stout vs Caros Fodor
---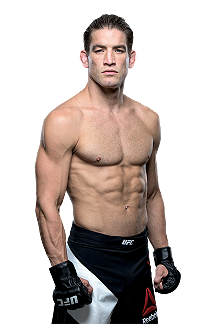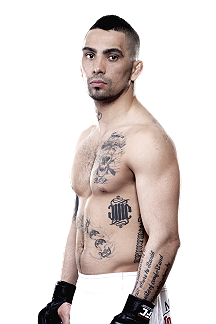 ---
Quote:
Round 1 - Referee Jason Herzog oversees this lightweight fight as we go live on FX. Fodor forward with punches, and Stout looks to tie him up. Knees inside by Fodor. They battle in the clinch before Stout pulls away. Fodor pushing forward with punches, but he walks into two crisp straights. Still, he walks forward and drags Stout to the floor. Pressure early from Fodor, but Stout pops up and nearly takes the back. Fodor turns in to avoid that. Stout backs away to reset, but Fodor right back on top of him with more strikes. Back and forth in the clinch early. Fodor looks for a trip, but Stout avoids it and counters with his own. Stout working from Fodor's guard. He steps over the right leg of his opponent. Stout trying to advance, and he does push into mount with less than a minute. Punches come in, and Fodor exposes his back. Stout takes it and then rolls out for an armbar. It's a slick setup, but he's running out of time. Fodor survives, but MMAjunkie.com gives Stout the opening round, 10-9.

Round 2 - Fodor quickly forward with punches again to open. He moves inside and looks for a trip that doesn't come. Stout absorbs the early barrage and spins off the cage. He pulls back, but Fodor immediately hits him with a crisp right. Solid, but Stout pushes through it. They continue to jockey for position in the clinch, and Stout backs away to reset. Fodor walks forward, but Stout doing well with shots to the body and a few front kicks to the gut. Fodor pressuring, but Stout rifling off combinations. He looks very comfortable as we reach the halfway mark. Fodor's corner calls for the jab. Stout circling well, but he eats a few hard left hooks. Fodor still with pressure, and he's landing more frequently. Good exchanges from both fighters. Stout mixing in kicks with his combinations, and he's the busier fighter. Still, Fodor is having success wit power shots. Final minute of the frame, and they're back into the clinch. Fodor gets a late takedown, and while it's a close round, MMAjunkie.com leans toward Stout again, 10-9.

Round 3 - Stout opens early with strikes, and they move quickly into a clinch again. Stout circles off the fence, and Fodor hits a trip. But Stout refuses to stay on the floor. Fodor still walking forward and looking to engage. He gets a takedown, but there's very little control with the position. Stout looking to walk back to his feet, and he does shortly after. Fodor stays tight on the body. Herzog calls for action, and Fodor does score a takedown, but Stout will not stay on the mat. He's right back up. Final two minutes of the fight. Herzog again calls for action, and Stout backs away. Fodor moving inside and landing punches. Stout answering back, but Fodor doing solid work, and he lands a clean right. Stout doesn't look hurt, but Fodor is scoring some points. Knees in the clinch from both. Final seconds ticking away, and the round ends there. MMAjunkie.com gives the final round to Fodor, 10-9, but gives the fight to Stout 29-28. Second round could be key to scores. Sam Stout def. Caros Fodor via split decision (28-29, 29-28, 29-28).
http://www.mmajunkie.com/news/2013/0...d-live-results
---
Currently Active Users Viewing This Thread: 1

(0 members and 1 guests)
Posting Rules

You may post new threads

You may post replies

You may not post attachments

You may not edit your posts

---

HTML code is Off

---