vBookie Event

: Riki Fukuda vs Brad Tavares (UFC on FUEL TV 8)
This event is over.
UFC on FUEL TV 8: Riki Fukuda vs Brad Tavares
---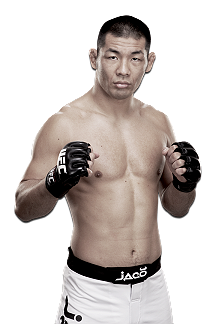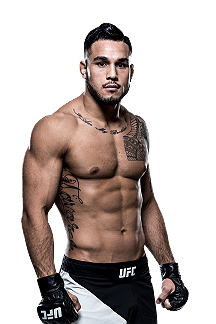 ---
Quote:
Round 1 - Referee Thomas Fan in the cage for the night's final prelim. Tavares takes the center as Fukuda moves back and forth on the outside. Fukuda kicking the legs early. Tavares rushes forward and slips tot he floor, and Fukuda pushes in to grab the neck.He can't get it, and Tavares pulls free. Leg kicks traded, but an off-balance Tavares hits the floor again. He doesn't stay there long, kicking Fukuda away and scrambling up. Fukuda stalking, but Tavares lands with a crisp right. Fukuda moving well and kicks the legs. Tavares a little hesitant right now. Fukuda continues to chop the legs as he moves around the cage. Tavares answering with counters in spots. Tavares kicks the body and puts together a few nice right hands. Tavares landing more frequently now, Right hand lands again. Final minute of the first. Tavares working through combinations and again lands wit the right. Tavares slips again on a kick, but he gets quickly back to his feet. Punches traded to close. Good round. MMAjunkie.com leans slightly toward Tavares, 10-9, whose right hand was looking very good late.

Round 2 - Both fighters come out looking to trade. Fukuda pushes inside, and they battle against the cage. Fukuda wants a Thai clinch, but Tavares pushes him away. Fukuda kicks the legs, but Tavares is now putting together combinations well and continuing to score with that right hand. Tavares kicks the legs, as well. Right hand scores again. Leg kicks traded, and Fukuda stumbles a bit. Tavares bleeding underneath his left eye. Fukuda's face very reddened by the damage from his opponent. Halfway mark, and Tavares is really letting his hands go. Spinning backfist comes up just short. Fukuda keeps pushing forward, but Tavares up to the challenge so far. High kicks traded. Fukuda controlling the center, but Tavares slipping and answering well. Fukuda kicks the cup, but we fight on. Final minute. Fukuda moving well, but MMAjunkie.com gives the second to Tavares, 10-9.

Round 3 - Fukuda up quickly, but Tavares is till there rifling punches. Counter right scores on the button. Fukuda still lively, and he's willing to push forward and engage. He moves into a clinch before Tavares pushes him away and scores with a jab. Flurries on the pocket. Both guys scoring. Fukuda slips on a kick. He scrambles up before Tavares can latch his neck. Fukuda seems to be the busier fighters as we get to the final minutes. Still, Tavares looks fresh enough ad isn't taking any real damage. He counters with a clean jab. Final minute, ad the crowd comes alive. Both fighters still punching away. Tavares just misses on a right. High kick blocked. Round ends with both fights still punching away. MMAjunke.com gives the final round to Fukuda, 10-9, but awards the fight to Tavares, 29-28. Brad Tavares def. Riki Fukuda via unanimous decision (29-28, 29-28, 30-27).
http://www.mmajunkie.com/news/2013/0...d-live-results
---
Currently Active Users Viewing This Thread: 1

(0 members and 1 guests)
Posting Rules

You may post new threads

You may post replies

You may not post attachments

You may not edit your posts

---

HTML code is Off

---