vBookie Event

: Alex Caceres vs Kyung Ho Kang (UFC on FUEL TV 8)
This event is over.
UFC on FUEL TV 8: Alex Caceres vs Kyung Ho Kang
---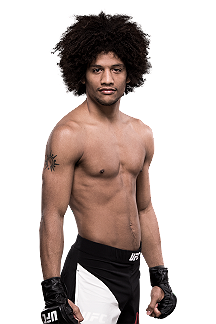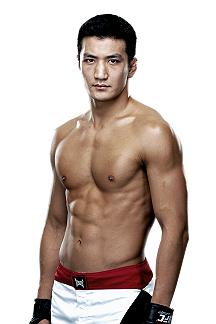 ---
Quote:
Round 1 - Referee Herb Dean in the cage for this bantamweight matchup. Caceres takes the center and leaps in with an early Superman punch. Kang avoids it, clinches up and trips Caceres to the floor. Full guard for Caceres. Kang postures and punches. He eats an upkick but is able to pass the legs and move into side control. Caceres works his legs inside and kicks Kang away, quickly scrambling up to his feet. Kang lands a crisp jab and immediately looks for another takedown. He gets it. Caceres turns immediately for a leg, but Kang easily pulls free and sets up on top. Halfway mark of the frame. Caceres catches and elbow and tries for an armbar. Not there, but the pace lets him escape. Kang quickly follows and moves tot he back in a scramble. Caceres turns in and takes the top with a slick transition. It doesn't last long, as Kang moves up and scores another takedown. Caceres not taking a ton of damage underneath, but he's losing the positional game. Great transitions as Caceres sweeps to top but then has to roll through an omo plata attempt. Fun stuff. Fianl minute. Caceres loose on the feetHe lands a lead right. Switch kick scores for Caceres. Kang with a stiff straight to finish. Fun round, but MMAjunkie.com gives it to Kang, 10-9.

Round 2 - Quick start from both at the bell, but it's Kang who gets to the inside and takes the fight to the floor. Caceres working guard underneath while Kang controls from the top. Kang postures to strike, but Caceres pops immediately to his feet. Kang kicks the body. He's moving forward with strikes and gets back into a clinch positions. Caceres pressing in against the cage. He tries for a trip, but Caceres counters and takes the top. Kang pops up to his knees. Caceres controls a wrist and tries to take the back. Slick rolling attack, but he's forced to settle on to his back after missing the arm. Kang punches from the top. Caceres turns to escape, but Kang immediately latches on to a choke. Caceres stays tight and shucks it off before scrambling again to top position. Short punches score from the top. Elbows follow. Kang holding tight. Caceres presses dow to create some room to strike. Kang wraps the leg of his foe and scoots to his feet before taking top position with a powerful slam. He grinds out the round on top. Caceres had a few good moments, but MMAjunkie.com sees it for Kang, 10-9.

Round 3 - Caceres lands stright left to open. He's looking to push the fight, but Kang won't let him . Caceres kicks the body, and Kang catches it and sweeps him to the floor. Caceres jumps up and takes the dominant spot. Kang sits up, and Caceres latches the neck. He can't quite get the squeeze, and he releases to keep his dominant position. Kang sis up again, and Caceres looks again to control the neck. Not there. Kang works to a knee and eats a knee to the body before muscling through Caceres and driving him to the floor. Caceres in full guard. He tries to kick Kang away, but he doesn't get free. Caceres looks for a submission underneath. It doesn't come, but he sweeps to the top. Great work from Caceres to get to the top. Kang exposes his back to create space. Caceres can't quite secure the hold, but he does control the legs and move to mount. He's looking for something special in the closing minute. Kang looks content to try and ride it out on his back. Round ends, and MMAjunkie.com gives it to Caceres, 10-9, but awards the fight to Kang, 29-28. Alex Caceres def. Kyung Ho Kang via split decision (28-29, 29-28, 29-28).
http://www.mmajunkie.com/news/2013/0...d-live-results
---
Currently Active Users Viewing This Thread: 1

(0 members and 1 guests)
Posting Rules

You may post new threads

You may post replies

You may not post attachments

You may not edit your posts

---

HTML code is Off

---