vBookie Event

: George Roop vs Reuben Duran (UFC 158)
This event is over.
UFC 158: George Roop vs Reuben Duran
---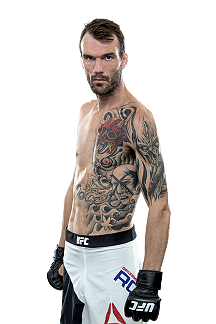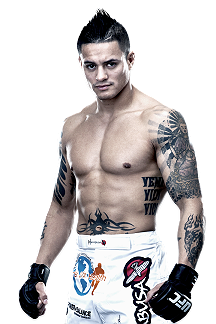 ---
50k on Duran to snap that twig!
---
mad props: Toxic
Quote:
Round 1 - Phillippe Chartier is our third man in the cage for the first bout of the night. Good sized crowd settled in already, and Roop opens with a kick low, then one high. he's throwing plenty of them early, trying to utilize a seven-inch reach advantage. He ducks under a Duran right, as Duran looks interested in throwing fists. Then he eats a high body kick. And he catches Roop with a 1-2 counter that seems to have Roop a little dazed, but Roop answers with a jab. Duran comes back and catches Roop on the way in, but another Roop kick is caught by Duran. And with three minutes left in the round, Duran finally times a Roop kick and scoops the tall man up for a slam. Duran will go to work on top while Roop tries to defend the ground and pound and looks for a possible triangle. Duran gets his wrists free, though. Cartier calls for some action. Roop lands some good elbows from the bottom while Duran hangs out on top, but when he nears an chance to pass Roop's guard, Roop keeps him there. Roop continues to do work with the elbows from the bottom. The takedown and top position was a notch in Duran's favor, but MMAjunkie.com will score the round 10-9 for Roop for the early kicking display and probably doing a little more work on the bottom.

Round 2 - High kick again from Roop early, then a jumping knee. But when Roop tries to kick again, Duran grabs hold and looks for a single-leg takedown. Roop defneds for now against the fence, then reverses and looks for a takedown of his own. Roop gets the fight to the floor and has Duran's back. He'll try to get his legs around and tie Duran up in a body triangle, and then he'll start looking for a rear-naked choke. He's got the position for it with plenty of time left. Duran looks for an opportunity to try to pop back to his feet. Cartier calls for action, which seems odd as Roop is continually looking for the submission. But Duran uses the perfect opportunity to get back to his feet. They'll jockey for position along the fence again, and Roop again will try to drag things down. But when they separate, Roop lands a good head kick that Duran tries to use for a takedown that Roop defends. Duran again wants a takedown, but Roop gets a brief guillotine attempt on the ground. But once again, he'll be on his back in guard. Just like the first round, he's defending pretty well against Duran's ground striking and again looking for elbows. With 30 seconds left, Roop gets back to his feet, but there's little action to close out the second. Again, it's close and just depends on what the judges are looking for. But MMAjunkie.com gives it to Roop again, 10-9.

Round 3 - Duran gets an early takedown, but Roop is up quickly on the fence. Roop looks for a knee as Cartier again calls for action. Roop lands some body and head combos with Duran pushed against the wall, keeping Duran tied up. Duran so far is having a hard time getting out of the position, and Roop continues to land body punches and short shots to the head with Duran not able to land much offense of his own. Roop drops down for a takedown. He eats a knee in the process, but midway through the final round, it's Roop in control on the floor. Duran gets to his feet, but Roop has his back. He drags Duran back down, but a good explosion from Duran has him right back up. They tie up along the fence and the pace slows a little bit. But Roop looks for knees and lands three in succession to the body. Then a fourth a few moments later. Duran so far is unable to break free, and as the clock runs down, Duran is unable to land anything of significance. MMAjunkie.com scores it 10-9 for Roop and has the fight 30-27 for him, but the first two rounds clearly were much closer than the third. George Roop def. Reuben Duran via unanimous decision (29-28, 29-28, 30-27)
http://www.mmajunkie.com/news/2013/0...d-live-results
---
Pretty clear cut victory for Roop. Not the way I wanted to start the night!
---
mad props: Toxic
Currently Active Users Viewing This Thread: 1

(0 members and 1 guests)
Posting Rules

You may post new threads

You may post replies

You may not post attachments

You may not edit your posts

---

HTML code is Off

---