vBookie Event

: Michael Bisping vs Alan Belcher (UFC 159)
This event is over.
UFC 159: Michael Bisping vs Alan Belcher
---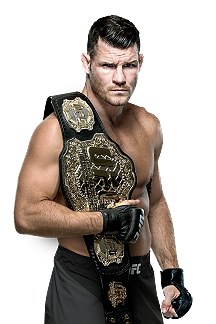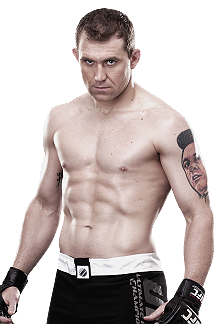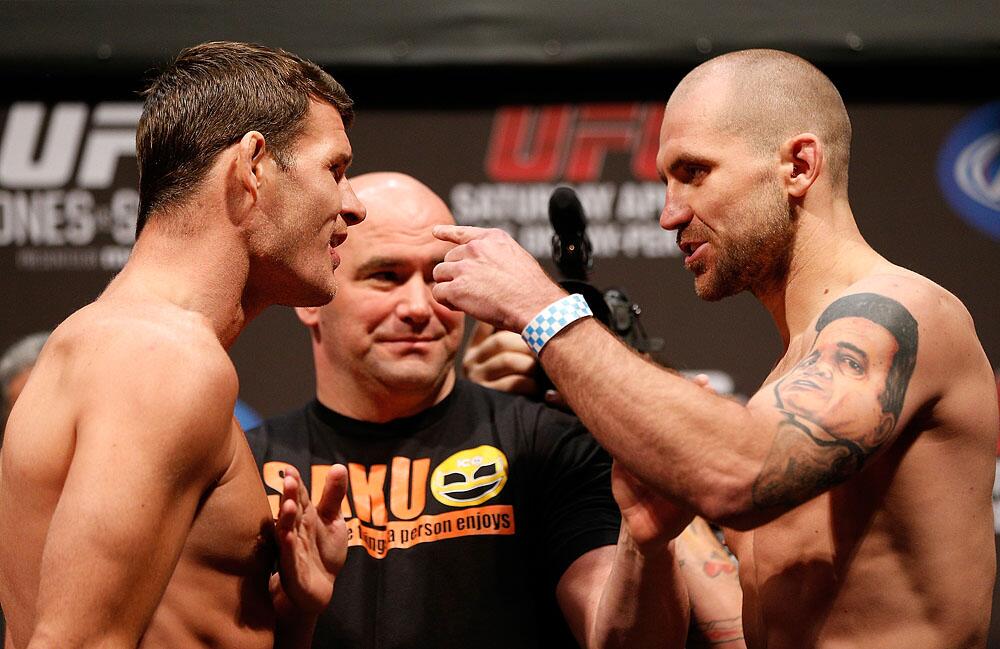 ---
Not bad odds on Bisping... I thought he would have been more of a favorite imo. I'll probably put a couple mil on him.
Hmm how much do I want to put on Alan? 500K? 1 million?
Join Date: Oct 2009
Location: UK... Where the sun never shines.
Posts: 11,557
20,000,001 on Mike. I obviously have more faith
---

"There are three things all wise men fear: the sea in storm, a night with no moon, and the anger of a gentle man."
Flyweight
Join Date: Nov 2010
Posts: 218
250k on Belcher. I expect Mike to win, but figure this to be a very even battle. Worth a shot.
Quote:
Round 1 - Herb Dean looking in on this one. Bisping works a few kicks, and Belcher tries to bring one of his own. Bisping misses with a right, then nearly catches a kick. He sneaks inside for a left hand. They trade kicks to the body. Belcher changes stances, but Bisping keeps coming forward. Belcher lands a good body kick. Belcher tries to go up high with a kick, but Bisping blocks it without much trouble. Bisping lands a nice right, but Belcher answers with one. Belcher drops his hands a little and Bisping lands a right, then just misses with a follow-up. Bisping catches a finger in the right eye and gets a few seconds. But he appears mostly fine. A Bisping kick momentarily takes Belcher off his feet. It's a pretty tight and mostly tentative first round, but MMAjunkie.com scores it 10-9 for Bisping.

Round 2 - Bisping lands a good jab, and then tries to come forward and lands a right hand, then an inside leg kick. Belcher drops his hands and invites Bisping to throw. They kick at the same time, but Bisping lands a clean right afterward. Right uppercut from Bisping misses. But moments later, he drills a right. Then he lands a left. Up high for Bisping with a kick, but it's just off the mark. But he's landing far more punches this round, and he lands a few more rights. He's backing Belcher up. Stiff jab from Bisping. Then another with the left. Belcher lands a right, but Bisping comes right behind with one, stays in the pocket and lands a combo. Right-left from Bisping is right on the money. With 30 seconds left, Belcher shoots for a takedown, but Bisping defends easily. Belcher lands three rights, though. Bisping lands a combo in the last 10 seconds. It's a 10-9 round for Bisping again on the MMAjunkie.com card going to the last.

Round 3 - Belcher comes out flying, and Bisping connected. Belcher's corner told him between rounds he'll lose a decision, so he needs to finish. Couple leg kicks from Belcher, but Bisping lands a good right. Belcher is smiling at Bisping, but Bisping lands a right. Bisping gets inside and lands an uppercut, then a hook. Solid right hand from Bisping, and he backs Belcher up with a combo and a high kick. A few stiff jabs from Bisping land with three minutes left. Belcher kicks to the body, then again. The crowd isn't thrilled with things here. But Bisping lands a big right hand. Good combo by Bisping comes with 90 seconds left, and it looks like he wants to go after the finish. Belcher shoots and has it easily stuffed with 75 seconds left. Good jab-jab-right from Bisping. And suddenly, Belcher hits the turf from an accidental eye poke, which is a concern because he was out for so long from eye surgery. Belcher's bleeding from his eye, and that's going to be it. Another odd injury stoppage. Michael Bisping def. Alan Belcher via technical decision (30-27, 30-27, 29-28)
http://www.mmajunkie.com/news/2013/0...d-live-results
---
Currently Active Users Viewing This Thread: 1

(0 members and 1 guests)
Posting Rules

You may post new threads

You may post replies

You may not post attachments

You may not edit your posts

---

HTML code is Off

---