vBookie Event

: Chris Spang vs Adlan Amagov (UFC on FUEL TV 9)
This event is over.
UFC on FUEL TV 9: Chris Spang vs Adlan Amagov
---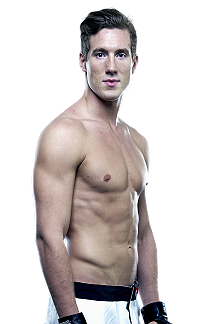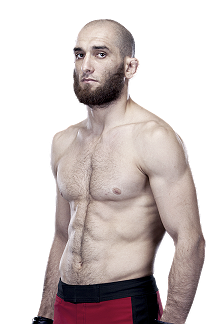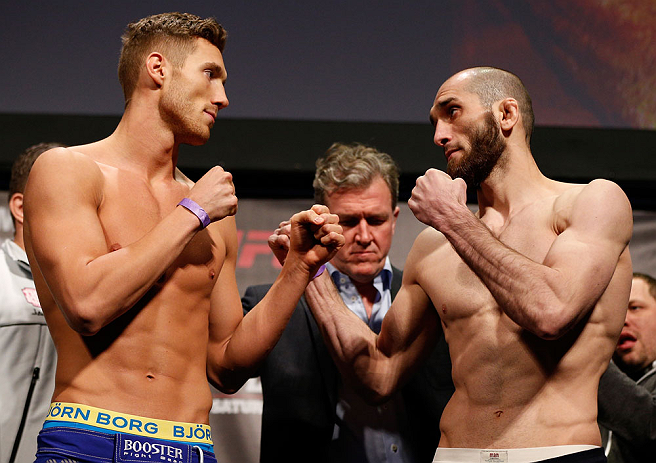 ---
Quote:
Round 1 - Referee Leon Roberts in the cage. Amagov stomps as the opening bell sounds. Crowd firmly behind Swede Spang. He misses an early high kick. Spang staying at distance early. Amagov misses a spinning kick. Amagov pushes Spang to the floor with a kick. He pops right back up. Both tentative early, but both look ready to uncork. Amagov with an axe kick that doesn't land flush. Halfway in. Amagov kicks the leg. Spang has a high kick blocked. Amagov holding the center. Both fighters look lively but neither has really established an offense. Amagov fakes a few kicks. Crowd wants some action. Amagov leaps in with a kick to the leg. Round ends with a late Amagov trip, and he takes the round on the MMAjunkie.com card, 10-9.

Round 2 - Similar feel to open the second. Amagov has a low kick checked. He misses a pair of acrobatic spinning kicks. Crowd urges Spang to come alive, and he does respond with a few punches. Amagov lands a high kick and drives his opponent across the cage for a takedown. Spang pops back to his feet, but Amagov is latched to his body. Spang crawls up, but Amagov keeps the lock and trips him to the floor. Spang works his guard underneath. He's holding tight, but Amagov is staying busy on top and punching enough to keep the position. Still, Roberts does eventually call for a restart. Spang kicks the legs. He just looks very hesitant to engage. Spang stalks, but Amagov drops underneath and scores a takedown. They pop back up again, and the round ends on the feet. MMAjunkie.com sees the second for Amagov, as well, 10-9.

Round 3 - Spang is going to need a finish. He does finally start to strike. Amagov retreating to the cage and looking to counter. Amagov staying just out of range and looking to work from there. Spand continues to walk forward but can't quite pull the trigger. Amagov just misses on a flying knee and then a high kick. Crowd wants more action. Halfway mark. Roberts warns Amagov to keep his fist closed. Amagov shoots in for a takedown and moves to the back when Spang stands back up. Spang tries to throw elbows behind him, but Amagov keeps his face tucked and answers with a few knees and punches. Spang warned not to grab the fence. Final minute. Amagov elevates and suplexes Spang to the canvas. Spang pops up, and Amagov tosses him again. Fight ends, and MMAjunkie.com sees it for Amagov, 10-9, earning him the fight 30-27. Adlan Amagov def. Chris Spang via unanimous decision (30-27, 30-27, 30-27).
http://www.mmajunkie.com/news/2013/0...d-live-results
---
Currently Active Users Viewing This Thread: 1

(0 members and 1 guests)
Posting Rules

You may post new threads

You may post replies

You may not post attachments

You may not edit your posts

---

HTML code is Off

---