vBookie Event

: Antonio Rodrigo Nogueira vs Fabricio Werdum (UFC on FUEL TV 10)
This event is over.
UFC on FUEL TV 10: Antonio Rodrigo Nogueira vs Fabricio Werdum
---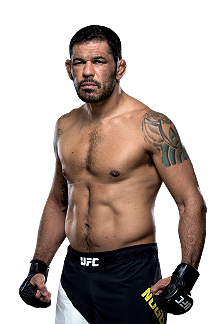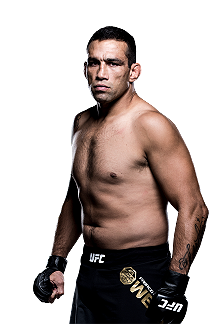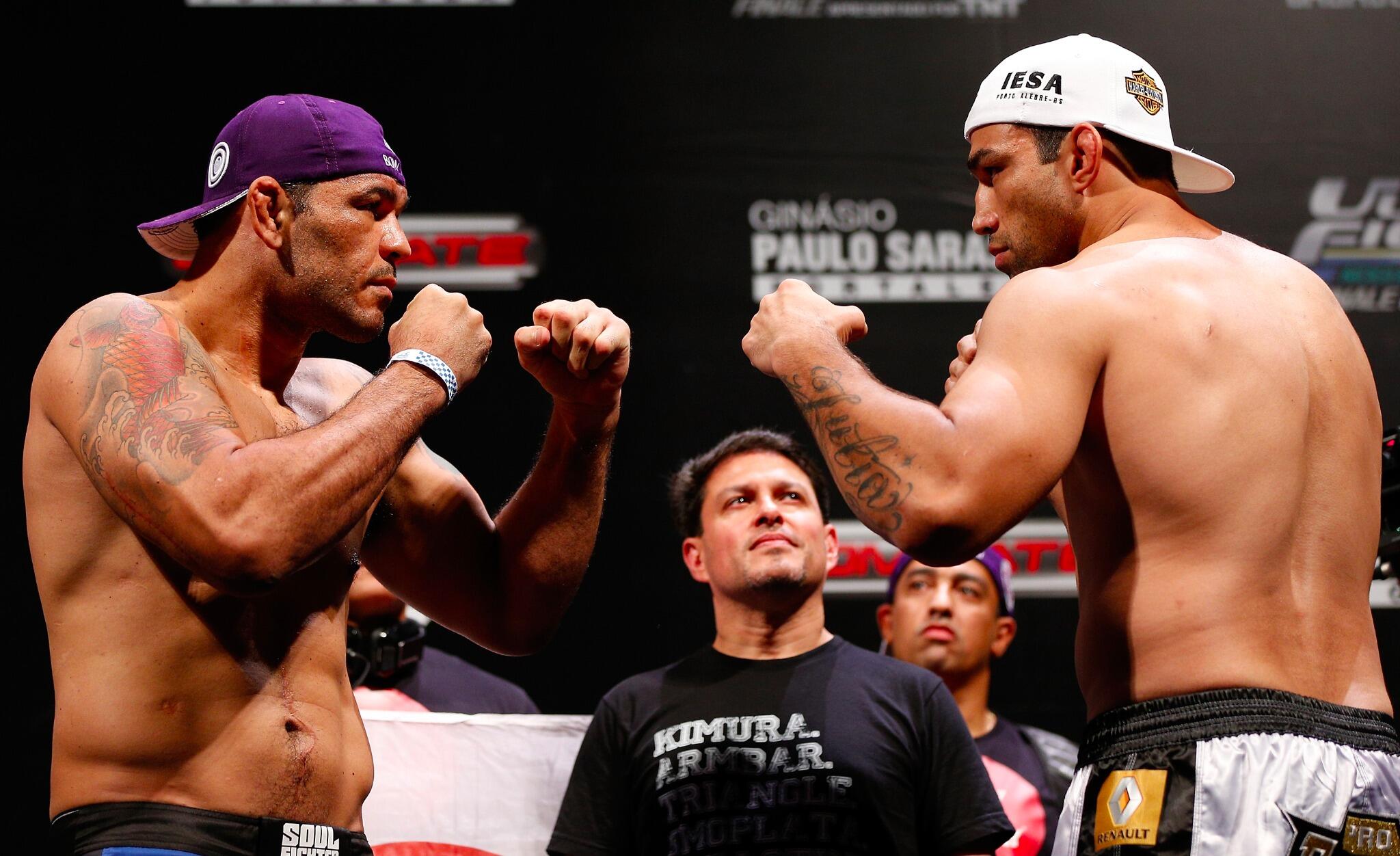 ---
Flyweight
Join Date: Nov 2010
Posts: 218
Join Date: Jun 2009
Posts: 20,849
Taking Nog. Awesome odds and he has a very real chance of winning this fight.
---

Join Date: Apr 2010
Location: Following The Path To Jesus Set By His Disciple Vitor Belfort
Posts: 5,111
All in on Nog.
---
Quote:
Round 1 - Referee Mario Yamasaki oversees the evening's main event. Werdum lands an early low kick. A second scores, too. Werdum drives in and goes foe the neck, but Nogueira pulls free as they hit the floor. Werdum in top position. He's looking to transition on top. Nogueira moving underneath, as well. Werdum working from a high half-mount. Nogueira scrambles free. He eats a few punches in the process, but he's back on the feet. Stiff jab fro Werdum, and Nogueira stumbles. He pushes inside, and they work from the clinch. Werdum pushes away, and they reset. Werdum chops the leg. Nogueira walking forward and punching. Werdum avoiding much damage. Nogueira pushes inside again and looks to strike from the clinch. Werdum gets a Thai clinch and spins off the cage. Battle for position inside. They break away, and Nogueira still walking forward. He's back into another clinch. Round ends, and MMAjunkie.com gives the frame to Werdum, 10-9.

Round 2 - Werdum a little slow to get off the stool, but he opens with a few leg kicks. Nogueira walking forward. Werdum lands a jab, then a right shortly after. He's moving away well, but Nogueira finally catches up and moves into another clinch. Werdum drops for a takedown, and Nogueira tries to snatch his neck. He drops for the guillotine, but Werdum pulls free and takes top position. Werdum high up the body and looking to isolate and arm. They roll, and as Nogueira goes to his knees, Werdum takes the back. He slides off to look for the armbar. It's tight. Nogueira tries to resist, but he's forced to tap. Fabricio Werdum def. Antonio Rodrigo Nogueira via verbal submission (armbar) - Round 2, 2:41.
http://www.mmajunkie.com/news/2013/0...d-live-results
---
Currently Active Users Viewing This Thread: 1

(0 members and 1 guests)
Posting Rules

You may post new threads

You may post replies

You may not post attachments

You may not edit your posts

---

HTML code is Off

---