vBookie Event

: Miesha Tate vs Cat Zingano (TUF 17 Finale)
This event is over.
TUF 17 Finale: Miesha Tate vs Cat Zingano
---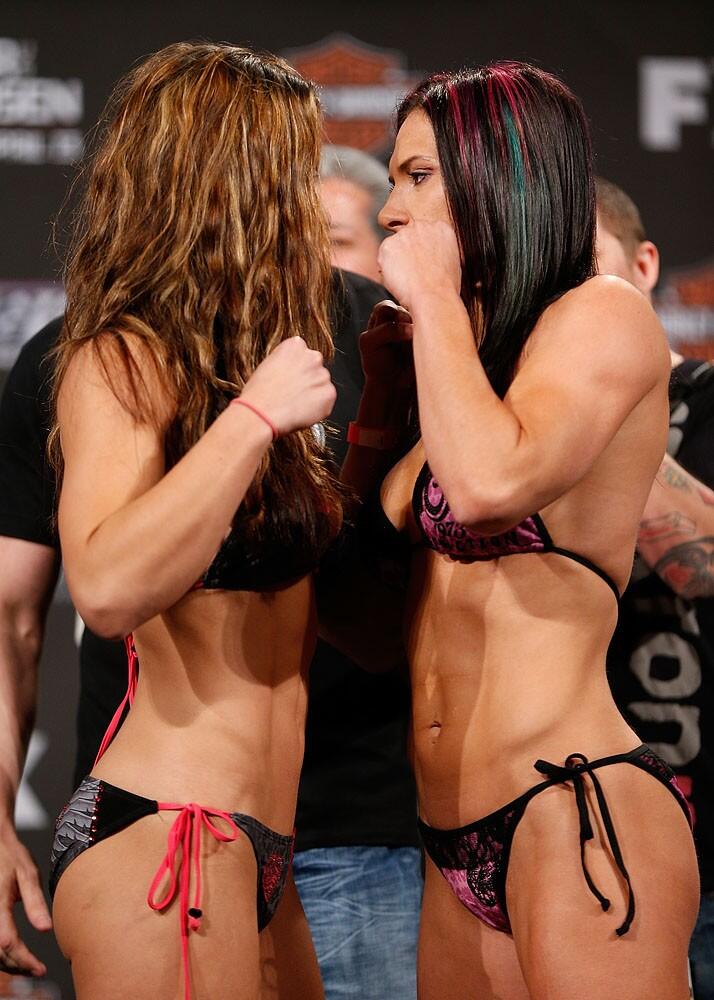 ---

Join Date: May 2008
Posts: 11,207
1mil on Tate, she's got way more experience, had the higher profile fights. It's not gonna be pretty, or easy, but she'll win a hard-fought decision.
---
100 mil on both....

in the other thread, so unless we get a KO by either (and how would they they are girls) I'm going to leave with some bank
Quote:
Round 1 - Tate with a big takedown and Cat scrambles to her feet and Tate has a front headlock, throwing a knee to the body. Cat with a knee of her own. Tate trying to push her into the cage and Cat has a really deep guillotine. Tate manages to get out and they trade punches. Tate crushes her with a hard combination and gets a takedown. They're back up and they're trading. Tate is landing big shots. Cat with a sprawl now and she lands a big knee. Tate lands a big shot. Cat with a big uppercut and left hand and Tate with another takedown. That was a blast. 10-9 Tate.

Round 2 - Cat misses a flying knee. Tate with a takedown and she gets it despite Cat's attempts to sweep her. Tate working hard to pass the half guard. Tate looks for an armbar and it's deep, but Cat gets out. Tate gets to mount and throws some really weird hammerfists. Cat manages to end up on top after Tate tried to take her back. Tate looking for a heel hook now. Tate trying for the heel hook still while Cat elbows to the thigh. Tate really torquing the heel hook but can't seem to get the finish. Cat with three solid sots from the top and now opens up with some more. Cat landing more and Tate manages to get up and they are standing and trading punches. Cat lands some good shots as the round ends. 10-9 Tate, but close.

Round 3 - Cat slips after a head kick but gets up. Cat shoots and gets the takedown. Cat does some good work from the top and now Miesha turns and is trying to get out from underneath but Cat is now in side control. Big elbows from Cat. Zingano is really having her way this round. Shoulder strike by Cat. Cat with a big knee as Tate gets up. Cat is blowing her up with knees to the face and the referee is forced to stop the fight. Cat Zingano wins by TKO (knees and elbows), round 3.
http://www.bloodyelbow.com/2013/4/13...adcast-results
---

Join Date: May 2008
Posts: 11,207
damn this event was expensive on the credit-front. stoppage just....sucked!
---
Currently Active Users Viewing This Thread: 1

(0 members and 1 guests)
Posting Rules

You may post new threads

You may post replies

You may not post attachments

You may not edit your posts

---

HTML code is Off

---