vBookie Event

: Luke Barnatt vs Collin Hart (TUF 17 Finale)
This event is over.
TUF 17 Finale: Luke Barnatt vs Collin Hart
---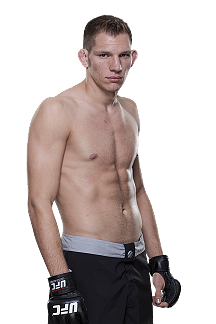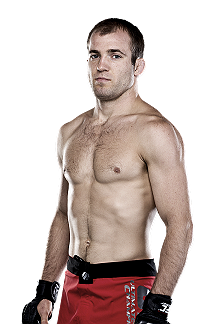 ---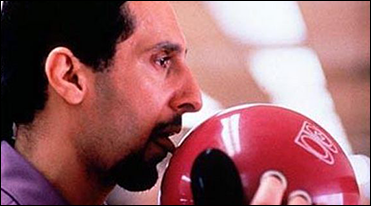 (Sig by Killz)
Quote:
Round 1 - Referee Kim Winslow in the cage. Barnatt jabs from range as Hart tries to rush in with pressure. Barnatt does a good job of avoiding the rush, but Hart keeps pressing in, pushing in behind a flurry of punches.Hart wraps the body and lands a knee in the clinch. Barnatt scores a trip, but Hart crawls back up. Barnatt crisp with punches on the feet. He's landing a right hand. Hart tries to answer ad lands a kick to the groin. Quick break and back to action. Barnatt still punching well from range, but hart is gritty and pushing forward. He wraps the body and slams Barnatt to the floor. Barnatt pops up, and Hart is on the back. Barnatt uses the cage to peel him off and circle to the outside before breaking away. Hart lands a few nice jabs. Hart's nose is bleeding, and Barnatt returns fire. Scrappy effort from both. Barnatt pushes into the clinch. Barnatt nose now busted up, too. Final minute. Barnatt long punches doing work. Hart looks for a takedown, but Barnatt defends well against the fence and breaks away. Flurry to end in a fun opening round, and MMAjunkie.com gives it to Barnatt, 10-9.

Round 2 - Quick start again. Hart rushing forward with punches. Barnatt striking from distance and nearly lands a flying knee. Barnatt walking forward with straight strikes. Hart answering in the pocket with hooks. Hart lands a few clean shots, but Barnatt backs away and continues with the jabs. Hart wrks into a clinch, but he has to let go when Barnatt nearly scores another trip. Halfway mark. It's gritty work from both. Hart digs to the body. Barnatt using his range with straight punches. Barnatt flashing technical striking. Hart brawling. Hart clinches again. He drops for a single, but Barnatt feels it and rolls him up in a smooth transition. Barnatt wraps the neck and tries for a standing choke. Not there, but he lands a knee as he breaks away. Barnatt slips on a kick, and Hart rushes to top position, but he doesn't have time to capitalize. Round ends, and MMAjunkie.com gives it to Barnatt, 10-9.

Round 3 - Striking exchanges against to open. Familiar pattern with Hart looking to close the distance and work inside agains the taller fighter. Barnatt absorbing some damage but also alertly getting out to his range and landing straight punches. Superman punch for Barnatt. Straight right. Hart refuses to back down. Barnatt retreating but countering well. Hart pushes inside and gets a clinch from the back. He can't hold it as Barnatt turns in. Both fighters tiring but looking to finish strong. Barnatt continues to pump a jab as he retreats. Hart with a spinning kick to the body. Nice right hand for Barnatt. Hart again inside and gets atakedown but falls into a choke. Fight ends there. Not the most technical affair, but it was a fun back-and-forth contest. MMAjunkie.com scores the final round for Barnatt, 10-9, and awards him the fight 30-27. Luke Barnatt def. Collin Hart via unanimous decision (29-28, 29-28, 30-27).
http://www.mmajunkie.com/news/2013/0...d-live-results
---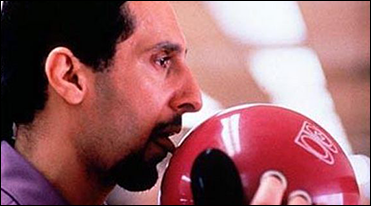 (Sig by Killz)
Currently Active Users Viewing This Thread: 1

(0 members and 1 guests)
Posting Rules

You may post new threads

You may post replies

You may not post attachments

You may not edit your posts

---

HTML code is Off

---