vBookie Event

: Bristol Marunde vs Clint Hester (TUF 17 Finale)
This event is over.
TUF 17 Finale: Bristol Marunde vs Clint Hester
---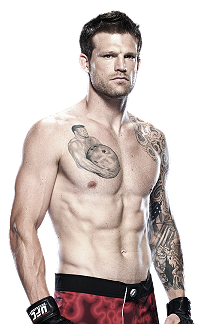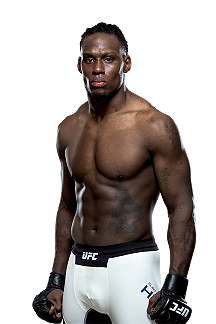 ---
Quote:
Round 1 - Referee Steve Mazzagati in the cage for the night's first FUEL TV-aired contest. Marunde circles at distance early. Hester works a stiff jab that comes just short. Marunde stays at range, and it appears Hester doesn't want to overcommit. Very slow pace to open. Hester looking to unload, but he's not opening himself up just yet. Marunde also slow to open the arsenal. Hester with a jab. Two minutes remain. Marunde misses an overhand right. Hester lands his. Marunde catches a front kick and sweeps Hester to the floor. Marunde sets up on top. Hester in open guard, and he tries to roll and stand. Marunde pushes him back down. Hester keeps scrambling and gets up. He clips Marunde on the restart. Marunde down, and Hester pounces with punches. He's trying to finish, but Marunde recovers and drives in for a takedown. He finishes the round on top, but MMAjunkie.com awards the round to Hester, 10-9.

Round 2 - hester quicker to open with his jab. Marunde still staying at range, and he just misses a big right. Into the clinch. Hester scores with knees and looks for a trip that won't come. Marunde backs away to reset. Hester holding the center. It's still a moderate pace, at best. Hester looks frustrated that Marunde won't engage with him in the center. Marunde slips to the floor. Hester works to top position in north-south. Marunde from his knees drive s forward in a nice reversal. Hester tries to roll forward but winds up on his back. Marunde again in top position. Hester controlling the wrists underneath.He looks fro triangle. Marunde sneaks out of it, but he eats an upkick the staggers him. He somehow gets back up, but Hester is there to blast away on the feet. Marunde taking damage but refusing to drop. Marunde with a takedown. Hester defends it and lands again. Round ends, and MMAjunkie.com sees it for Hester, 10-9.

Round 3 - Hester walks forward to open the third. He lands with a jab and a right. Marunde hanging tough but hasn't threatened. Hester misses a big right, and Marunde slips in for a takedown. Hester shucks it off and returns to his feet. Hester patient. Crowd wants more, but he's trying to pick his shot. Hester rushes in with a flying knee that lands. Marunde drops but gets back to his feet. More heart from Marunde. He shoots for a takedown. Hester again defends. As they crawl back to the feet, Hester scores with a left. Marunde is fading, but he's not giving up. Hester continues to tee off while avoiding a big shot. That changes when an elbow cracks the temple. Marunde falls to the floor in slow motion. Fight over with spectacular finish. Clint Hester def. Bristol Marunde via TKO (elbow) - Round 3, 3:53.
http://www.mmajunkie.com/news/2013/0...d-live-results
---
Currently Active Users Viewing This Thread: 1

(0 members and 1 guests)
Posting Rules

You may post new threads

You may post replies

You may not post attachments

You may not edit your posts

---

HTML code is Off

---