vBookie Event

: Dennis Siver vs Cub Swanson (UFC 162)
This event is over.
UFC 162: Dennis Siver vs Cub Swanson
---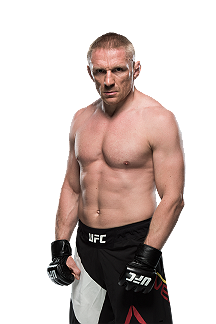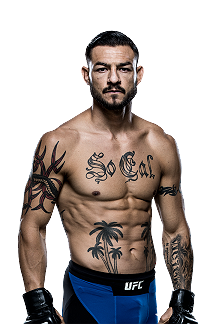 ---
50k on Siver. I don't see this going to the ground and on the feet I will always give Siver a decent chance.
---
mad props: Toxic
150k on Cub.

I think Swanson is a step above in ability terms.
---
Flyweight
Join Date: Nov 2010
Posts: 218
3mil Cub. He knocks out Siver in the first.
Quote:
Round 1 - Referee Herb Dean in the cage for the night's first pay-per-view contest. Swanson with an early low kick, and Siver answers to the body. More kicks traded. Much of the early counter punches missing, but Siver lands the first solid shot. Still, it's a good pace to start. Right hand for Swanson, and he launches a spinning high kick. Siver moves into the strike and pushes Swanson to the floor. Half-mount for Siver. He advances to side control and knees the body. Short left hands come in as Swanson looks to scramble for a better position. Siver stays firm in side control and drives in a few elbows. Swanson looks to escape, and Siver briefly moves to mount. Final minute of the round. Swanson wraps the neck and uses it to get back to his feet. He lands a low kick before the bell, but it's Siver's round on the MMAjunkie.com card, 10-9.

Round 2 - Swanson stalking from the outside. He misses on a punch. Siver working the kicks, including a spinning shot to the body. Swanson standing in the pocket, but Siver is doing well at keeping him away. Siver sips a punch and looks for a takedown but has to back away. Swanson misses on a spinning capoeira kick. Siver remains the busier fighter. Swanson seems to be having a little trouble finding a rhythm. He misses on a spinning high kick. Swanson with a low kick that scores. Another follows, and he punches the body. Swanson with a sharp uppercut. Siver drops in for a takedown, but Swanson with an incredible reversal and winds up in mount. Less than a minute in a thrilling moment. Siver trying to escape, but Swanson stays firm in mount. Swanson turns for a submission in the final seconds. It doesn't come, but Swanson takes the round on the MMAjunkie.com card, 10-9.

Round 3 - Big momentum shift to close the second. Siver lands an early left to open the third. Swanson answers back with a high kick. Nice right scores for Swanson. Siver slowing a bit, but he's trowing with power. Swanson punctuating his shots verbally. Swanson with a ight to the body. Swanson slips a jab an scores with a right. Punches traded in the pocket. Swanson brimming with confidence, and he unleashes. Siver answers back, but he eats a heavy right hand and hits the cnvnas. Swanson attacks with punches and hammerfists. Dean lets it go with Siver's legs seemingly pushing away, but Siver is done. Swanson just stops punching, and Dean steps in. Cub Swanson def. Dennis Siver via TKO (punches) - Round 3, 2:24.
http://www.mmajunkie.com/news/2013/0...d-live-results
---
Currently Active Users Viewing This Thread: 1

(0 members and 1 guests)
Posting Rules

You may post new threads

You may post replies

You may not post attachments

You may not edit your posts

---

HTML code is Off

---