vBookie Event

: Rafael Natal vs Joao Zeferino (UFC on FX 8)
This event is over.
UFC on FX 8: Rafael Natal vs Joao Zeferino
---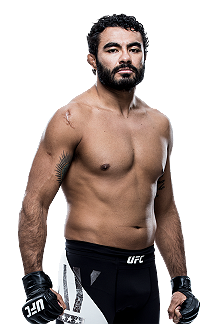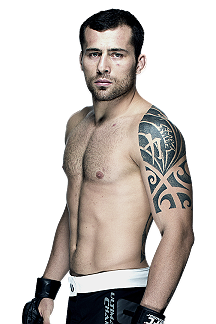 ---
Quote:
Round 1 - Referee Leon Roberts in the cage for the night's first main-card contest. Big support for Zeferino, a local product. He lands an early overhand right, but Natal is OK. Natal moving well early as Zeferino fires big punches. Zeferino keeping his hands low at times, but he's being aggressive. Zeferino lands a few right hands but also get clipped by a counter, which halts his assault. They cinch up, and Zeferino gets Natal to the floor. He follows, and they fall into dueling leglock attempts. Neither can score the submission as they work from the 50-50. Natal lands a few punches. The crowd seems to want a change in position. Zeferino falls back again on his opponent's left leg but can't quite get the angle in the final minute. Roberts finally calls for a restart. Round ends, and MMAjunkie.com leans slightly toward Zeferino, 10-9.

Round 2 - Crowd in a full-on wave as the second starts. Zeferino kicks the leg and lands with an overhand right. Natal looks comfortable, but he's not staying active. Zeferino scores with a takedown. Natal immediately back up to his feet, and he works a clinch before pulling free. Zeferino has certainly lost some spring in his step, but Natal isn't exactly pushing the pace. He does kick the legs, and Zeferino just misses a big right hand. Zeferino short on a takedown attempt, and Natal briefly controls his neck. Zeferino falls to his back, and Natal backs away while also kicking at the legs in a bit of a weird move. Zeferino gets up, Natal lands a big right but eats two counters. Zeferino looks exhausted. Natal misses a spinning backfist. He recovers and pushes Zeferino to his back. He kicks the legs a few times before moving into his opponent's guard. Zeferino works from his back, but Natal advances to his foe's half-guard and lands a few short punches before the bell. MMAjunkie.com gives it to Natal, 10-9.

Round 3 - Both fighters ask for the crowd to come alive for the final frame. Natal walking forward as Zeferino looks to counter. Natal kicks the leg. He chops it again and slips around to Zeferino's back, but he can't hold the position. It's slow on the feet. Natal looks by far the fresher fighter, but he's not attacking with enough frequency. He moves inside and scores with a trip that earns him top position. Zeferino with half-guard underneath. Natal holds the position on top as Zeferino scrambles underneath. Natal tries to set up the side choke. He can't, but he moves to side control. That quickly turns in to mount, and Zeferino rolls underneath to try and escape the damage. Natal punches from the top and looks for choke options but ultimately finishes in control and takes the round on the MMAunkie.com card, 10-9, earning him the fight 29-28. Rafael Natal def. Joao Zeferino via unanimous decision (30-27, 29-28, 29-28).
http://www.mmajunkie.com/news/2013/0...d-live-results
---
Currently Active Users Viewing This Thread: 1

(0 members and 1 guests)
Posting Rules

You may post new threads

You may post replies

You may not post attachments

You may not edit your posts

---

HTML code is Off

---