vBookie Event

: Hacran Dias vs Nik Lentz (UFC on FX 8)
This event is over.
UFC on FX 8: Hacran Dias vs Nik Lentz
---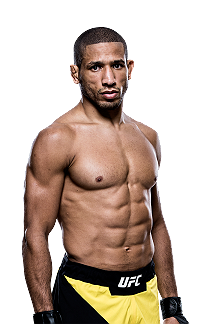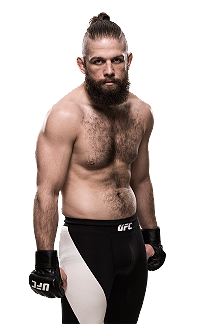 ---
Think you might have one to many zeros on Dias's odds.
Thanks surprised nobody jumped on that in the last hour and a half, he must not have much of a chance... heh.
---
Quote:
Round 1 - Yamasaki's the ref yet again. Both men came forward with strikes early. Lentz went for a takedown in under 20 seconds, but Dias held him off. Lentz was throwing looping lefts and kicks while Dias was throwing jabs and simple combos. Lentz started to connect a bit with a couple of one-twos. Lentz looked for another takedown but Dias wasn't about to go to the mat. Dias almost got his own takedown, but Lentz reversed and got his back. Dias hit a switch and got Lentz's back. The two men grinded away for the rest of the round. 10-9 Lentz.

Round 2 - Both men brought the pressure early, and Lentz landed a big knee up the middle that floored Dias. Hacran rolled through, but Lentz got on his back and grinded away. Lentz continued to drop short punches and elbows while Dias just took it. Dias finally got up halfway through the round. Lentz looked for another takedown while Dias grabbed the cage a couple of times. Lentz finally got it back down and went back to...well, Lentzing him. Dias landed a couple of upkicks, but couldn't get up. Lentz took mount and threw a bunch of strikes to close out the round. Clear 10-9 Lentz. A 10-8 wouldn't shock me.

Round 3 - Dias came out swinging in the third after his corner told him to do just that. He backed up Lentz with some heavy leather, but Lentz clinched up. Dias got free and pursued him some more, getting his own takedown. Lentz had a guillotine and kept cranking on it. Dias popped out though. Dias locked up an arm triangle choke in half guard. It looked deep, but Lentz survived. Lentz tried to get up but Dias wouldn't let him. Both men were pretty tired, but Dias kept trying. Lentz landed an upkick while Dias had his knees down, but Yamasaki just says don't do it again. They threw down for a little while longer, but Lentz went back to the clinch again. Dias clearly won the round, but will it be enough? I have it 29-28 Lentz. Nik Lentz def. Hacran Dias via unanimous decision (28-27, 29-28, 29-28)
http://www.bloodyelbow.com/2013/5/18...y-play-for-the
---
Put Lentz in with Mendes. There aren't a whole lot of other options that make sense for either of those guys at the moment.
Currently Active Users Viewing This Thread: 1

(0 members and 1 guests)
Posting Rules

You may post new threads

You may post replies

You may not post attachments

You may not edit your posts

---

HTML code is Off

---