vBookie Event

: Jussier Formiga vs Chris Cariaso (UFC on FX 8)
This event is over.
UFC on FX 8: Jussier Formiga vs Chris Cariaso
---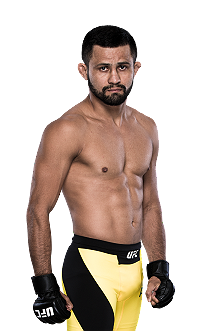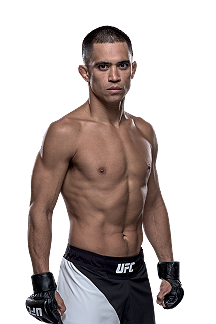 ---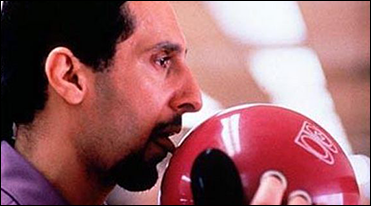 (Sig by Killz)
Quote:
Round 1 - Referee Kevin Mulhall oversees this flyweight bout. Crowd chants Formiga's name. Southpaw Cariaso with a low stance, keeping distance early. Formiga kicks low and grabs the body when Cariaso moves in with punches. Cariaso defends a sweep, but Formiga ties to the body and gets a trip. Cariaso climbs up, but Formiga trips him again. Cariaso works to his butt with his back against the cage. Formiga stays on top and pushes Cariaso back to the canvas. Cariaso underneath in half-guard. Formiga looking to isolate an arm, and Milhall calls fro action. Formiga nearly moves to mount but settles for side control. Formiga tries again for mount but can't get it. Cariaso defending well on his back, but he's also unable to counter or escape. Formiga pushes down an nearly has mount, but Cariaso alertly scrambles again underneath. Cariaso elbows from his back. Mulhall calls for a stand-up and hen asks for time to cut some loose tape on Formiga's hand. Cariaso with a leg kick on the restart. Punches traded in the final minute. They clinch in the final seconds, and Formiga takes the opening round on the MMAjunkie.com card, 10-9.

Round 2 - Cariaso rushes forward, but Formiga instantly grabs hold and tosses him to the floor. Slick move from Formiga, and he moves immediately to mount. Cariaso works hard to get half-guard underneath. Cariaso works in a few punches and elbows from his back, but there's not a lot of steam. Crowd gets a little restless, but Cariaso moves to full-guard position. Formiga methodically works to mount and tries to posture and punch. Short left hands come in, but Cariaso moves back to half-guard. Cariaso doing a fine job in negating much of the offense, but he's spent the entire fight on his back. Another stand-up from Mulhall with less than two minutes. Cariaso needs to capitalize on the feet. Cariaso does score from distance, but as soon as he's inside, Formiga grabs his body. Cariaso pulls away. Cariaso strikes the body and head in a nice combo. Formiga shoots, but Cariaso stuffs it. Good work from Cariaso late, but it's not enough to steal the round from Formiga, who takes it on the MMAjunkie.com card, 10-9.

Round 3 - Cariaso takes the center and looks to strike. He'll likely need a finish. He lands a straight, but Formiga slips a follow and grabs the leg. Cariaso tries hard to move away, but Formiga relentless and pushes him to the floor. Cariaso gets to a knee and then to his feet. Formiga stays tight to his legs and then movees to a bodylock agains the cage, Mulhall doesn't let him stay there long and restarts them. Cariaso looking to load up on the feet, but he looks tired as he punches. He slips on a Formiga takedown attempt but pops back up. Formiga drives in from the outside. Two minutes left, and Formiga is in control. Cariaso latches on to his neck in the clinch and nearly locks in a come-from-behind choke, but Formiga turns and pull s free. It's then Cariaso who scores a takedown and scores side control. Formiga leaves his neck out when he rolls, and Cariaso tries to choke him. He can't, so Cariaso goes for punches instead. Side control for Cariaso as they transition. Final seconds of the fight, and Cariaso elbows from the top. Formiga stands and eats a knee before the bell sounds. He's bloodied from the late work, and Cariaso takes the final round, 10-9, on the MMAjunkie.com card. However Formiga takes the fight, 29-28. Jussier Formiga def. Chris Cariaso via unanimous decision (29-28, 29-28, 29-28).
http://www.mmajunkie.com/news/2013/0...d-live-results
---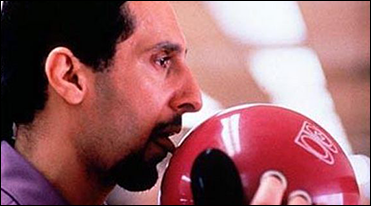 (Sig by Killz)
Currently Active Users Viewing This Thread: 1

(0 members and 1 guests)
Posting Rules

You may post new threads

You may post replies

You may not post attachments

You may not edit your posts

---

HTML code is Off

---