vBookie Event

: Lucas Martins vs Jeremy Larsen (UFC on FX 8)
This event is over.
UFC on FX 8: Lucas Martins vs Jeremy Larsen
---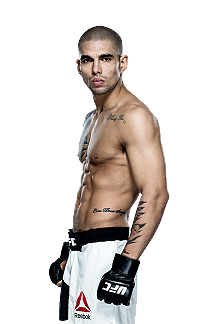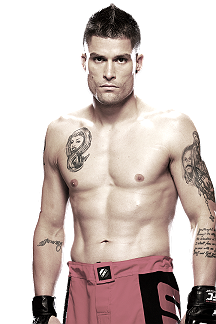 ---
Quote:
Round 1 - Referee Mario Yamasaki in the cage for the night's first matchup, a lightweight bout. Martins takes the center and opens with a low kick. Larsen presses forward with punches, and Martins kicks him in the ribs. Another low kick, and Larsen grabs the legs and sweeps him to the floor. Martins pops right back up. Crowd electric. Larsen drives inside again, but Martins remains upright. Larsen's left eye already busted up after the initial exchanges. They stand toe-to-toe. Larsen lands a right hand, and Martins drops. As Larsen tries to follow, Martins somehow recovers and grabs the leg. Tense moments, but Larsen pulls free. They immediately trade again. Incredible action to start. Larsen lands again with a straight punch. He's rocked Martins on a few occasions. Larsen drives in for a takedown. He scores it, but Martins crawls to his feet. Larsen keeps the body wraps and drives him down again. Martins crawls back up and breaks away. Less than a minute. Martins lands a few punches and slips on a low kick. Larsen rushes to the top, where he finishes the round. Close round with lots of action, but MMAkjunkie.com leans toward Larsen, 10-9.

Round 2 - Martins lands an early straight and fires a high kick. It's blocked but still scores. Both fighters content to trade early. More punches exchanged before Larsen moves in on a takedown. Martins defends well against the fence, and Larsen has to give it up. He backs away and punches again before moving in again. Martins counters well, and he opens up a cut on Larsen's right cheek. Martins has a little hematoma on his temple, too. Larsen having success with the lead hook, but he's wearing down a bit. Martins clips the leg but eats a straight punch that staggers him. He shakes it off. Absolute slugfest between these two. Larsen moving forward with punches, and Martins content to counter. Larsen staggers after missing a lead punch. He's fading, but he's moving forward. He staggers Martins again with a straight. Larsen's face is a mess, but he's scoring. Another missed takedown attempt. Larsen lands another straight before the bell. Another great round with action from both, but MMAjunkie.com leans again toward Larsen, 10-9.

Round 3 - Both fighters look good after the rest. Larsen moves in and eats a straight. He drops, and Martins pounces to finish. Incredible end to a brutal fight. Lucas Martins def. Jeremy Larsen via knockout (punches) - Round 3, 0:13.
http://www.mmajunkie.com/news/2013/0...d-live-results
---
Currently Active Users Viewing This Thread: 1

(0 members and 1 guests)
Posting Rules

You may post new threads

You may post replies

You may not post attachments

You may not edit your posts

---

HTML code is Off

---