vBookie Event

: Stephen Thompson vs Nah-Shon Burrell (UFC 160)
This event is over.
UFC 160: Stephen Thompson vs Nah-Shon Burrell
---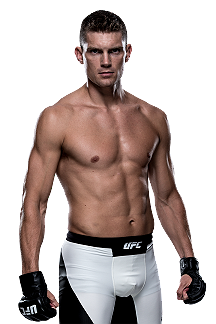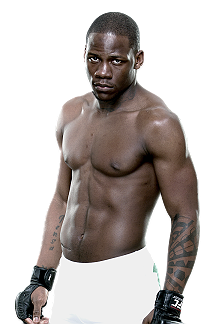 ---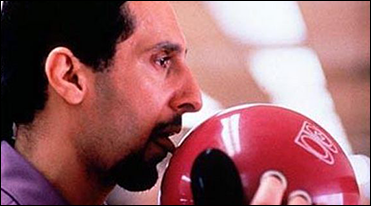 (Sig by Killz)
Quote:
Round 1 - Referee Steve Mazzagatti oversees the evening's final Facebook-streamed contest. Thompson side kick to the body. Burrell wastes little time pushing forward and moving into the clinch. Thompson circles off and drives in from the outside. Thompson drops to a knee but can't get the trip. Burrell works in a few knees before they finally break. Thompson strikes quickly on the restart. Burrell pushing forward, and Thompson shoots in on a takedown. Burrell scrambles up, and they work again in the clinch. Thompson pulls free, and they fire punches in the pocket before Burrell moves inside again. Thompson getting the best of those exchanges, but Burrell scoring with knees on the inside. Stiff left scores for Thompson agains the fence. Burrell is hurt. Thompson scores a takedown. Burrell scrambles back up in the final minute. Round ends as they break from the clinch. MMAjunkie.com gives it to Thompson, 10-9.

Round 2 - Thompson again looking to trade hands in the early going. He's finding success to open, and Burrell again closes the distance in hopes of working inside. Thompson with his hands low and winging punches. He tries to move laterally to keep space, but Burrell gets inside again. Thompson works free and kicks to the body and head. He's punching well, and Burrell continues to press for a clinch. Thompson pulling free without absorbing much damage. Thompson slips a hook and looks for a takedown, but Burrell remains upright. Thompson lands shot left as they break. His strikes are adding up. High kicks come. Thompson looks to be trying to set up something special. Final minute. Burrell walking forward. Thompson chops the leg and just misses a spinning kick. Burrell misses badly on a flying knee and hits the fence. They reset and move into a clinch until the bell. MMAjunkie.com sees it for Thompson, 10-9.

Round 3 - Burrell is behind, and he opens aggressively n the third. Still, Thompson easily brushes him aside. It's more clinchwork briefly, and the crowd boos the position. Thompson pulls free and starts to work kicks to various levels. Burrell covering up well and avoiding the big shot.Still, he's struggling to counter. He does finally land a left that catches Thompson's attention. Thompson looks a little hurt but answers by getting busy with punches and kicks. Thompson's hands remain by his side. Burrell does land another left, but Thompson appears to have recovered. He scores a takedown, but Burrell pops immediately back to his feet. They break apart with 90 seconds left. Burrell lands another punch flush, but Thompson walks through it. Burrell misses another flying knee. Thompson works to his back. He pulls away, and they flurry in the final seconds. Burrell lands several knees inside. The third was Burrell's best, but MMAjunkie.com gives the final to Thompson, 10-9, giving him the fight 30-27. Stephen Thompson def. Nah-Shon Burrell via unanimous decision (29-28, 30-27, 29-28).
http://www.mmajunkie.com/news/2013/0...d-live-results
---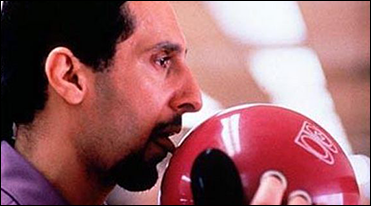 (Sig by Killz)
Currently Active Users Viewing This Thread: 1

(0 members and 1 guests)
Posting Rules

You may post new threads

You may post replies

You may not post attachments

You may not edit your posts

---

HTML code is Off

---