vBookie Event

: Jeremy Stephens vs Estevan Payan (UFC 160)
This event is over.
UFC 160: Jeremy Stephens vs Estevan Payan
---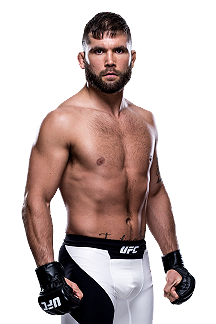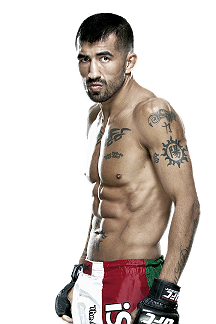 ---
Quote:
Round 1 - Referee Chris Tognoni in the cage for the night's first fight. Payan opens with a low kick and a flurry in the pocket. Stephens pressing forward, but Payan throwing first to open. Stephens scores with a low kick o the cup, and Tognoni calls for time. On the restart, Stephens goes right back to the legs. He drives in on a takedown, but Payan pushes him away. Body shots traded. Payan lands an overhand right that wobbles an off-balance Stephens. He recovers and shoots in, pushing Payan to the floor. Two minutes into the frame. Payan with full guard underneath. Payan keeping things tight, and Tognoni calls for action. Payan is cut on the forehead, but he tuns for an arm. He nearly nets it, but Stephens pulls free. They scramble up, and Stephens pushes Payan against the fence. Payan tries to secure the neck but gets taken down. They don't stay there long, scrambling up and launching knees. Stiff right lands for Stephens. Counter right scores, as well. Stephens looks comfortable on the feet, and the blood is bothering Payan. Stephens lands again before the bell and takes the round on the MMAjunkie.com card, 10-9.

Round 2 - Early right hand staggers Payan. He recovers, but Stephens presses forward and sets the tone. After a few exchanges, he drives in for a takedown. Payan works quickly back to his feet, but as he looks for the neck, he falls to the floor. Blood flowing more freely now as Stephens continues to punch and elbow from the top. Payan tries again to shift his hips for offense underneath, but Stephens pushes through. Upkick does score for Payan, but Stephens moves past the legs. Payan turns and exposes his back. Stephens accepts the invitation. Hooks in, he looks for a choke against a kneeling Payan. He doesn't give up, defending well as the blood pools in front of him. Stephens continues to dominate the position and look for the choke, but Payan lasts until the bell. He's a bloody mess, but he'll see the third. Close to 10-8 work, but MMAjunkie.com gives it to Stephens 10-9.

Round 3 - Stephens moves forward again, firing low kicks in addition to his hands. He snaps Payan's head back with a jab. Payan's cuts immediately open, and the blood flows. Stephens with a high kick. Right hand scores. Payan still firing shots, and he lands a jab. His corner yells that he needs a finish. Stephens drives in and takes the fight to the floor, moving immediately to the back. Payan again defends well, refusing to take the easy way out. Stephens in complete control. Payan does get to his feet, his face is stained red. It's all over Stephens, too. He shoots in again in the final minute, taking the fight again to the floor. Half-guard for Payan. Stephens stays on top, where he finishes the fight. MMAjunkie.com gives Stephens the round, 10-9, awarding him the fight 30-27. Jeremy Stephens def. Estevan Payan via unanimous decision (30-26, 30-26, 30-27).
http://www.mmajunkie.com/news/2013/0...d-live-results
---
Currently Active Users Viewing This Thread: 1

(0 members and 1 guests)
Posting Rules

You may post new threads

You may post replies

You may not post attachments

You may not edit your posts

---

HTML code is Off

---