vBookie Event

: Caio Magalhaes vs Karlos Vemola (UFC on FUEL TV 10)
This event is over.
UFC on FUEL TV 10: Caio Magalhaes vs Karlos Vemola
---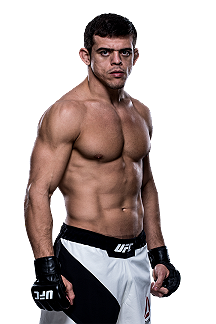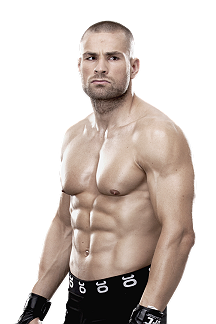 ---
150k on the ugly guy.
---
Will make predictions for credits. Please, I'm so broke.
Quote:
Round 1 - Referee Dan Miragliotta oversees this matchup. Magalhaes shoots in, but Vemola stuffs it and punches away. As they rise, Magalhaes tries to grab the neck, but Vemola pushes him to the fence. Magalhaes grabs a guillotine and jumps guard. Vemola stays upright and pushes his head free. He punches from the top. Magalhaes turns for an arm but can't get it. Magalhaes trying to bring his legs up as Vemola strikes from the top. Magalhaes gets an arm, but Vemola pulls it quickly out of danger. Halfway mark. Vemola throwing big punches from the top. He advances past the guard briefly. Hammerfists from the top. Magalhaes turns and exposes his back before standing. Vemola pushes inside, and Magalhaes tries again for the neck. Again, he misses. One minute left, and the crowd chanting Magalhaes' name. Magalhaes latches the necka gain and falls to the floor. This time, it looks deep, but Vemola powerd through it and again pulls free. Round ends with Vemola on top, and MMAjunkie.com gives him the round, 10-9.

Round 2 - Magalhaes scores with an early right that seems to stun Vemola. Still, they're quickly back in the clinch. Vemola spins off the cage. Magalhaes wraps the body and simply lifts Vemola and slams him to the floor. Magalhaes tries to set up the side choke from half-mount. Vemola alertly pulls free, but he turns over to his knees. Magalhaes quickly wraps in both hooks. He gets his left arm on the chin. Choke's not there, so he lets go. There's a little space, and Vemola spins free. As he tries to rise and escape, Magalhaes stays on top and pulls him back to the floor. Vemola again roll, this time Magalhaes takes the back, and the choke is in. Vemola has to tap. Caio Magalhaes def. Karlos Vemola via submission (rear-naked choke) - Round 2, 2:49.
http://www.mmajunkie.com/news/2013/0...d-live-results
---
Currently Active Users Viewing This Thread: 1

(0 members and 1 guests)
Posting Rules

You may post new threads

You may post replies

You may not post attachments

You may not edit your posts

---

HTML code is Off

---