vBookie Event

: Tim Kennedy vs Roger Gracie (UFC 162)
This event is over.
UFC 162: Tim Kennedy vs Roger Gracie
---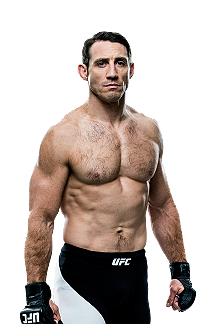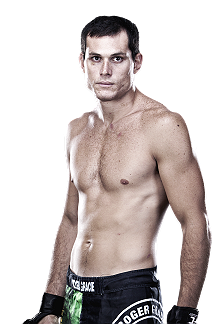 ---
Quote:
Round 1 - Referee Kim Winslow in the cage. Gracie walks forward as Kennedy kicks the legs from the outside. Brazilian crowd quickly chants in support of Gracie, who pushes inside and gets a takedown. Kennedy gets to a knee, but Gracie is tied to the body. Kennedy rises to his feet and gets off the cage. He pulls free and avoids a few long Gracie punches as they reset. Kennedy continues to chop the lead leg and try to stay out of the clinch. Gracie pushes forward and scores another takedown. Kennedy rolls to try and escape, and Gracie seizes the opportunity to take the back. Figure-four around the body, and the Brazilian chants resume. Gracie's nose bleeding, but he's controlling the positioning. Kennedy finally spins free and takes the top position, but the round ends before he can capitalize. MMAjunkie.com sees the round for Gracie, 10-9.

Round 2 - Kennedy kicks the leg to open. He chops away as Gracie moves forward. He can't keep the distance, and Gracie scores a takedown. He tries to move to the back. Instead, it's Kennedy he spins free and takes the dominant position. He doesn't stay there long as Gracie rolls underneath and gets back up to his feet. Kennedy stays tight and tries to fight in the clinch. Gracie spins off the cage. Chants of "U-S-A" are met with Brazilian boos, but the fight moves to the floor, and Kennedy is again on top. Gracie works to guard underneath. He holds tight, and Winslow brings the fighters to their feet. Gracie looks exhausted as they rise. Kennedy misses with a leaping punch, and the fight finishes in the clinch. MMAjunkie.com sees the second for Kennedy, 10-9.

Round 3 - Kennedy again looks to kick from distance to start the third. Gracie looks frustrated and appears to have no answer right now. Kennedy moves inside but quickly backs away. Gracie pushes in and drops to a knee, looking for the takedown. His strength is gone, and Kennedy easily defends. A wave has broken out in the MGM Grand Garden Arena. Restless crowd. Winslow restarts them in the center. Kennedy lands a leaping right hand. He again kicks the leg. Final minute, and the crowd boos. Fight finishes in the clinch, ad it is not a barnburner. MMAjunkie.com sees the final round for Kennedy, 10-9, and gives him the fight 29-28. Not a particularly good showing by either fighter. RECAP: Tim Kennedy def. Roger Gracie via unanimous decision (30-27, 30-27, 29-28).
http://www.mmajunkie.com/news/2013/0...d-live-results
---
Currently Active Users Viewing This Thread: 1

(0 members and 1 guests)
Posting Rules

You may post new threads

You may post replies

You may not post attachments

You may not edit your posts

---

HTML code is Off

---