vBookie Event

: Mark Munoz vs Tim Boetsch (UFC 162)
This event is over.
UFC 162: Mark Munoz vs Tim Boetsch
---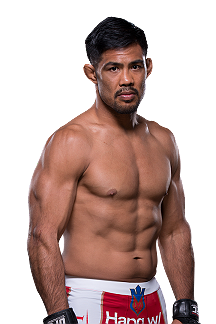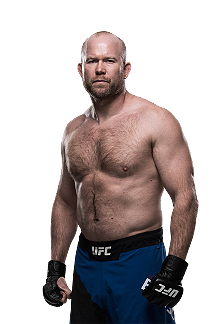 ---
Bantamweight

Join Date: Mar 2007
Posts: 721
200k on Boetsch. He has a lot of power at 185 and Munoz's chin isn't very good. Should be able to use his wrestling as well.
---
I think Munoz will take a very close decision, maybe even a split. 50k.
---
mad props: Toxic
Flyweight
Join Date: Nov 2010
Posts: 218
50k boetch i think he wins via ko
Quote:
Round 1 - Referee Steve Mazzagatti oversees this intriguing matchup. Boetsch takes the center and presses froward. He moves quickly into a takedown, but Munoz rolls over the top and pushes back to the feet. Boetsch stays tight and scores another takedown, but Munoz again back up quickly. They jockey in the clinch but eventually break away. Boetsch aggressive again in pressing inside behind a knee. Munoz drops levels and scores a takedown, seizing control. Boetsch with his back to the fence, and he crawls up. Munoz has the bodylock and briefly has the back before Boetsch rolls free. Munoz still stays tight, and another takedown follows. Boetsch tries to grab the neck. He turns it into a guillotine. Munoz rolls to relieve the pressure and works to his feet. Munoz rattling off punches on the restart. Boetsch looks to answer, and Munoz moves inside. They battle on the fence. Munoz pulls free and lands another combination. One more takedown attempt from Munoz at the bell, and MMAjunkie.com gives him the first, 10-9.

Round 2 - Boetsch looks to strike to open the second, but Munoz avoids any serious damage and again moves inside. They trade positions on the fence before Munoz pulls away. Boetsch scores a solid right and follows up with a clean left. Munoz counters with a slick takedown. Boetsch quickly turns to his knees, and Munoz looks to take the back. Boetsch defends well, but Munoz spins around to north-south and batters the body. Boetsch doesn't like it and moves up to his feet. Munoz quickly brings him back to the floor. Munoz again moves around to the front and lashes right hands to the ribs. Boetsch gets again to the feet before Munoz drags him back down and tees off again on the body. Right hands thudding the torso. Boetsch gets his back to the cage, but Munoz drives knees to the chest before the bell. MMAjunkie.com sees it again for Munoz, 10-9.

Round 3 - Boetsch lively enough to open. Munoz presses in again for a takedown. Boetsch grans the neck and tries again to roll into a guillotine. It's not there, but he threatens with a few variations. Munoz pulls free, but he winds up in trouble again when he reengages. Boetsch tries again to attack the neck then switches out to the arm. Munoz waits it out and then pops out the back before raining down hammerfists. Boetsch turtles up and defends, but Munoz is ruthless with the strikes. Boetsch active on his back and looking to turn for a leg. Munoz slips out and isolates the left arm. He wants a kimura but can't quite turn it around. Forced to let go, Munoz resumes the strikes from the top. Boetsch gives up the back, and Munoz briefly looks like he'll have a rear-naked choke. Boetsch survives but takes more punches for his trouble. All heart from Boetsch, but Munoz in total control. Incredible leaping punches to close the fight for Munoz. He takes the final round on the MMAjunkie.com card, 10-8, and earns the fight 30-26. RECAP: Mark Munoz def. Tim Boetsch via unanimous decision (30-26, 30-27, 29-28).
http://www.mmajunkie.com/news/2013/0...d-live-results
---
Currently Active Users Viewing This Thread: 1

(0 members and 1 guests)
Posting Rules

You may post new threads

You may post replies

You may not post attachments

You may not edit your posts

---

HTML code is Off

---