vBookie Event

: John Albert vs Yaotzin Meza (UFC on FOX 8)
This event is over.
UFC on FOX 8: John Albert vs Yaotzin Meza
---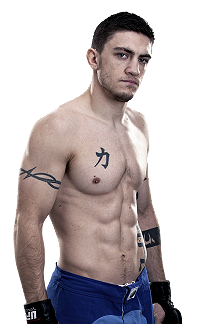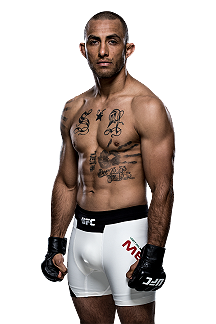 ---
Quote:
Round 1 - Touch of gloves starts the night out, and Albert immediately pushes forward with punches. Meza slips a second exchange and drives in for a takedown. Albert tries to wrap the neck but still winds up on his back. Albert briefly works a rubber guard, but Meza stands to pass the legs and then secures a guillotine choke and falls to his back. Albert alertly passes the legs and moves into side control, forcing Meza to let go. Albert hits a slick transition from the top and spins all the way to the other side of the body as he secures the left arm and looks to extend it. Albert gets his legs across the body and tries to get the armbar finish. Meza presses down, stacking his opponent and relieving the pressure. Albert lets go, and Meza moves to the back. Albert immediately rolls to avoid a choke, and Meza works from the top. Final minute of the first. Meza goes again for a guillotine. He rolls over to the top and works from mount. It looks tight, but Albert rolls to the top, and the round ends. Back and forth action in the first, and MMAjunkie.com leans slightly toward Meza, 10-9, based on the late reversal.

Round 2 - Albert motions for the crowd to come alive, and they do. Quick strikes traded again before Meza moves inside. Albert grabs the neck again but quickly transition into a triangle choke. Meza pushes down with his trapped arm to keep space to breathe. Albert keeps cinching the hold from his back. Meza drops to his knees, and Albert pulls down on the head. Albert rolls to the side to try to create more pressure. Instead, he finally has to let go, and an alert Meza immediately takes the opportunity to move to the back and look for a rear-naked choke. Inredible reversal. Albert defends well, but Meza stays strong on the back, flattens Albert out and gets the rear-naked choke. Fun grappling contest. Yaotzin Meza def. John Albert via submission (rear-naked choke) - Round 2, 2:49.
http://www.mmajunkie.com/news/2013/0...d-live-results
---
Currently Active Users Viewing This Thread: 1

(0 members and 1 guests)
Posting Rules

You may post new threads

You may post replies

You may not post attachments

You may not edit your posts

---

HTML code is Off

---