vBookie Event

: Aaron Riley vs Justin Salas (UFC on FOX 8)
This event is over.
UFC on FOX 8: Aaron Riley vs Justin Salas
---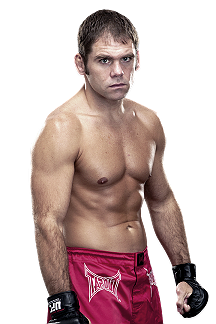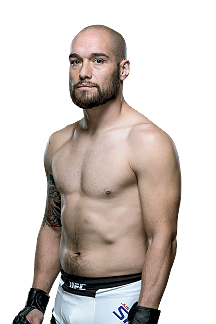 ---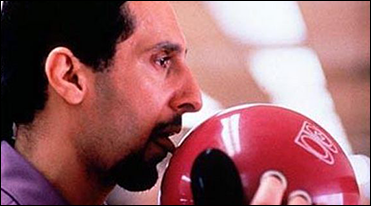 (Sig by Killz)
Quote:
Round 1 - Riley takes the centers as the southpaws look to work. Salas moving laterally on the outside but eats a straight left. Salas working low kicks as he moves. Riley looking to land bombs. Salas looks like he caught a poke in the eye, but no stoppage. Riley misses a kick, and Salas drives in with a takedown. Riley scrambles right back up, and we reset. Right hand lands for Riley. Salas kicks hard to the body. He's answering with shots, but Riley landing more frequently to open. Salas' right eye swelling, but he lands a straight. Salas scores another takedown, but Riley stands up as soon as hits the floor. Salas just misses on a high kick. He still looks very lively on his feet. Riley's left eye now bleeding, too. Straight left for Riley, and he shucks off a takedown. Leaping knee misses for Salas, but a front kick lands flush. Good action in the first, but MMAjunkie.com gives it to Riley, 10-9.

Round 2 - Riley takes the center again. Salas more aggressive, and he scores the early takedown. Again, Riley pops right back up. Riley just misses a high kick. Salas working his right hand frequently, and the left eye of Riley getting worse. Riley still holding the center and walking forward, but his nose is bleeding now, too. Big uppercut for Salas, followed by a knee. He moves inside again, but Riley defends and pushes him away. Riley wiping his nose frequently as the blood picks up its flow. Takedown for Salas, but Riley pops up again. He will not stay on the floor. Riley's blood covers both men with a light coat. He's moving forward, but Salas is countering well. Salas still moving laterally and popping shots when he can. Final minute. Riley has lost some zip. He gives chase until the end, but MMAjunkie.com sees the second for Salas, 10-9.

Round 3 - Crowd comes alive for the third. Riley again takes the center. Salas is quicker, ad he shoots for a leg. Riley rolls to avoid the takedown and pops up to his feet. He chases again on the restart. Credit Riley for aggression, but Salas continues to see the shots coming. Salas switches stances and lands a right. He continues to circle and circles, moving away and countering as Riley moves in. Blood flowing down Riley's face, but he continues to press. Eye poke from Salas. Referee Randy Corley doesn't seem to see it, but they stop anyway. Quick break and back to action. Salas misses a high kick, and Riley wobble shim by kicking the leg left on the floor. Riley pushing hard in the final 90 seconds. Knee inside from Salas. High kick for Riley. Salas not as effective in the third, and Riley might steal this. Salas moves to the back for a takedown, but Riley throws him off and gestures to the crowd. Wild scramble to finish as both throw wildly. Close third round. MMAjunkie.com thinks Salas did just enough to keep the third and awards him the round, 10-9, giving him the fight 29-28. Justin Salas def. Aaron Riley via split decision (29-28, 28-29, 29-28).
http://www.mmajunkie.com/news/2013/0...d-live-results
---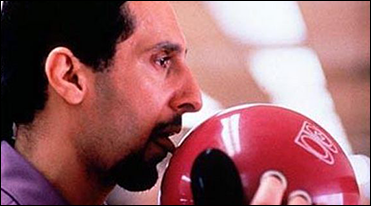 (Sig by Killz)
Currently Active Users Viewing This Thread: 1

(0 members and 1 guests)
Posting Rules

You may post new threads

You may post replies

You may not post attachments

You may not edit your posts

---

HTML code is Off

---