vBookie Event

: Danny Castillo vs Tim Means (UFC on FOX 8)
This event is over.
UFC on FOX 8: Danny Castillo vs Tim Means
---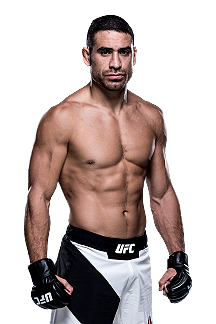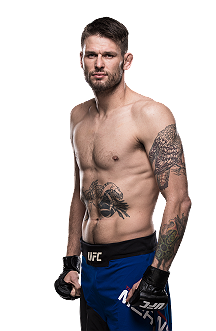 ---
Quote:
Round 1 - Means paws a jab, trying to use his length. Instead, Castillo works to top position in a scramble. He pulls up on the neck as Means refuses to break guard. Means alternating his leg positioning underneath, but he's unable to break free. Castillo riding the positing, until Means does scramble up and land a knee as the move back to the feet. Means lands a big straight that staggers Castillo. He motions for Castillo to bring more, but rather than strike, Castillo drives in on another takedown. Round ends there. Despite the stagger, MMAjunkie.com leans toward Castillo, 10-9.

Round 2 - Means again looking to strike from distance. Castillo shoots in but is stuffed and eats a knee on the way out. Castillo standing in the pocket but struggling with the range of the long southpaw. Pace settling in, as Means isn't landing with heavy volume but is keeping Castillo away. Means landing a jab with frequency. Castillo firing heavy right hands but struggling to land. In the final 90 seconds, Castillo is able to drive in and score an outside trip, moving immediately into top position. Means tries to tie things up underneath. He can't and Castillo looks to pass. Means scrambles up, but Castillo wraps the body and drags him back down again. Means crawls up, but MMAjunkie.com gives the round to Castillo, 10-9.

Round 3 - Means out to the center at the whistle, and referee Dan Miragliotta has to push him back. Means again takes the center and looks to strike. Means moves in and kicks the body. Castillo lands two right hands and tries for a takedown that won't come. Means returns to the center. Means rifles out the jab and just misses on a short elbow. Means just misses a high kick. He's busier, but he's not landing with power. He does score with a knee, and the two trade right hands. Left hand from Castillo, and Means waves him in again. Big knee to the body for Means. Castillo pushes in again on a takedown, but Means defends. A second effort scores the takedown, but Means sweeps over to the top. He stands and then scores with a strong leaping punch. Castillo crawls back to his feet in a scramble. Castillo digs to the body, and the fight ends on the feet. MMAjunkie.com sees the final round for Means, 10-9, but gives the fight to Castillo 29-28. Danny Castillo def. Tim Means via unanimous decision (29-28, 29-28, 29-28).
http://www.mmajunkie.com/news/2013/0...d-live-results
---
Currently Active Users Viewing This Thread: 1

(0 members and 1 guests)
Posting Rules

You may post new threads

You may post replies

You may not post attachments

You may not edit your posts

---

HTML code is Off

---