vBookie Event

: Ian McCall vs Iliarde Santos (UFC 163)
This event is over.
UFC 163: Ian McCall vs Iliarde Santos
---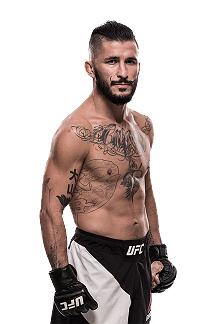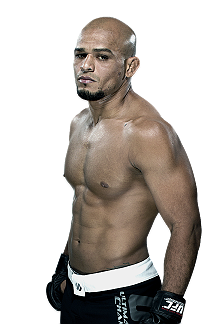 ---
Quote:
Round 1 - McCall misses an early low kick. Both fighters moving well to start. McCall kicks again. He's having some early success there. Santos misses a counter right. Low kicks traded. McCall punches the body and kicks the legs again. McCall very busy to start. McCall continues to chip the leg. Left hand lands for McCall. Santos throwing with power but coming up just short. McCall scores with a jab and a left hook. Santos shoots in, but McCall defends well and pushes him back to the floor. McCall postures and punches. Santos turns to his knees. McCall can't take the back, and Santos gets free. McCall hits him with a knee on the way out, but we reset. Right hand lands for Santos, and McCall smiles. He returns to the low kicks. Santos has lost some spring in his step. McCall still bouncing in and out of range. Straight lands for Santos, and McCall smiles again. Hooks traded. Both land, and Santos is showing some life as the crowd gets loud. Missed takedown from Santos. Round ends, and MMAunkie.com sees it for McCall, 10-9.

Round 2 - McCall moving quickly again to open, and he lands with more leg kicks to start. Santos is looking to sit down on power punches, but McCall not giving him a stationary target. McCall high kick blocked, but the leg kicks still working. McCall lands a stiff left. McCall has a few takedown attempts stuffed. He exchanges punches with Santos, but McCall is the quicker fighter and gets the best of the exchanges. Low kick from McCall catches the cup, but we fight on. Big exchanges on the restart. Santos having some success with his best shots of the night. Santos drives in and scores a takedown. McCall instantly scoots to the cage and crawls to his feet. McCall's left eye is damaged from the earlier exchanges. He goes back to work on the legs and lands a few left hands. Bell sounds, and MMAjunkie.com gives the second to McCall, 10-9, but Santos is still dangerous.

Round 3 - Santos busy again to open. He scores with an early flurry, though a takedown is stuffed shortly after. McCall working in with his jab. He foes to the body as well. McCall pushes in on a takedown, and Santos turns, exposing his back. McCall tries to get the position, but Santos alertly turns and moves free. Two minutes into the round. Leg kicks traded. Santos still throwing power shots. McCall continues to pepper the legs. Santos drives in on a takedown. He can't hold the position, and McCall scoots free. Santos kicks the body. McCall slips a spinning punch and scores with a counter. Right hands traded. Santos misses a takedown and eats a knee. Two punches from McCall score. He's still moving well. Santos throwing bombs until the ends. He catches McCall with a low blow right at the end. Still, the bell sounds. MMAjunkie.com gives the final round to McCall, 10-9, giving him the fight 30-27. Closer fight than that score makes it seem. Good effort from Santos. Ian McCall def. Iliarde Santos via unanimous decision (30-27, 30-27, 29-28).
http://www.mmajunkie.com/news/2013/0...d-live-results
---
Currently Active Users Viewing This Thread: 1

(0 members and 1 guests)
Posting Rules

You may post new threads

You may post replies

You may not post attachments

You may not edit your posts

---

HTML code is Off

---