vBookie Event

: Edinaldo Oliviera vs Francimar Barrosa (UFC 163)
This event is over.
UFC 163: Edinaldo Oliviera vs Francimar Barroso
---
---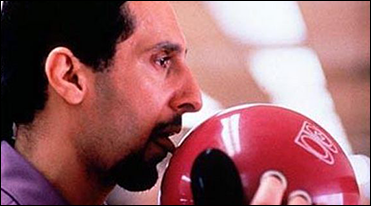 (Sig by Killz)
Quote:
Round 1 - Barroso starts n southpaw and opens with a few high kicks that miss. Oliveira pushing forward and looking to strikes. He misses with a right hand. Barroso scores with a kick to the legs. He's retreating early, and the crowd boos just a little more than one minute into the fight. Oliveira continues to miss with wild right hands. Barroso constantly retreating and looking to counter. Crowd doesn't like the tactic. Barroso scores with a left hand. Slow pace to the fight, and neither looks particularly comfortable on the feet. Oliveira finally gestures for Barroso to come forward and attack. Crowd likes it, but Barroso keeps retreating and chopping the legs. Barroso continues to cut off the cage, but he can't score before Barroso retreats. Barroso chops the legs again. Oliveira finally gets in tight at the bell, but he does nothing with the position. MMAjunkie.com gives the first to Barroso, 10-9.

Round 2 - Oliveira busier to open, but Barroso blasts his leg again. Barroso kicks the body. He's struggling to get inside the reach, but he's countering well. Barroso kicks again, and Oliveira pushes him back. He briefly settles into his guard and pounds away but elects to walk away and reset. Barroso pushes inside again, but Oliveira circles off and eventually backs away. Barroso shoots in a leg. Oliveira drops to his knees as he defends. He eventually works back to his feet. Barroso stays in tight on the clinch. Bit of a stalemate, and Roberts breaks them. Stiff right for Barroso. Left hands traded. Two punches land fro Barroso, and Oliveira looks a little hurt. Barroso kicks the leg again and scores a takedown as Oliveira looks to counter. Oliveira crawls to his feet, and Barroso tags him with an elbow. Round ends there, and MMAjunkie.com sees it for Barroso on the late work, 10-9.

Round 3 - Barroso charges forward at the bell. He doesn't land anything, so he drives in and pushes Oliveira to the floor. Barroso can't control him, and they return to the feet. Barroso stays tight agains the cage and lands a right during a scramble. He continues to press in as Oliveira defends against the cage. Barroso eventually scores the trip and moves out to the side. Oliveira works to a seated position. Barroso still looking to attack. Oliveira crawl up to his feet. He gets a Thai clinch and drives a few knees inside. Barroso breaks the hold and gets into a clinch, but it's a stalemate. Restart from Roberts. Wild punches to close. Barroso throwing the crisper shots. Olvieira scores a late trip but can't capitalize. Barroso crawls up, and the fight finishes in the clinch to a chorus of boos. MMAjunkie.com scores the final round for Barroso, 10-9, and awards him the fight 30-27. Francimar Barroso def. Ednaldo Oliveira via unanimous decision (30-27, 30-27, 29-28).
http://www.mmajunkie.com/news/2013/0...d-live-results
---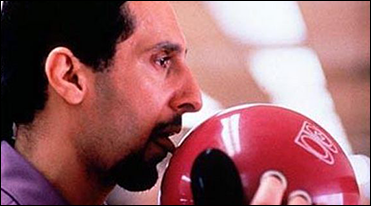 (Sig by Killz)
Currently Active Users Viewing This Thread: 1

(0 members and 1 guests)
Posting Rules

You may post new threads

You may post replies

You may not post attachments

You may not edit your posts

---

HTML code is Off

---