vBookie Event

: Rich Franklin vs Yushin Okami (UFC 72: Victory)
This event is over.
Bantamweight

Join Date: Mar 2007
Posts: 721
I'm going for the upset, 50 on Okami
Bantamweight
Join Date: Apr 2007
Posts: 731
I'll take Rich "Ace" Franklin; will take any bet (within reason) retirement, sig, whatever against Okami R.
---
Brock Lesnar will be the #1 ranked fighter, and will be best fighter ever.

Favorite fighters:

HW = Lesnar
LHW = Arona / RAMPAGE
MW = Filho
WW = Koscheck
LW = Ruediger
i see franklin as someone who is dedicated to getting that title spot again, and has a good attitude towards it.. i really see him winning this fight with an early tko
Go franklin you rule haha. This should be an interesting fight 50 on franklin.
Quote:
Originally Posted by IronMan
Threw everything I had on Rich. I see this one as an impressive W to put him back in title contention. It's not an easy fight, but it will be fun to watch and I see him pulling out with the finish.
Judging by your avatar and sig there's no way I could see you betting on Rich!
Last 2121 on Franklin not been doing too good because of Jardine, Chuck, Sakuraba..etc

I think he's got this, Okami looked good against Swick but Swick did rock him and if that was Franklin in there i think he would of finished the fight.
Okami has the style to give Franklin shit fits.

I'm not betting on this one
---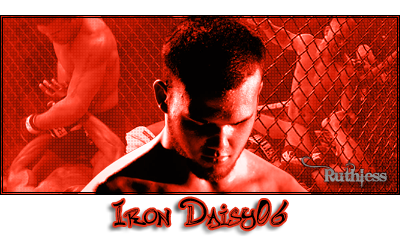 Fighters to watch
John Salter
Chris 'The Chronic' Conolley
Marcus 'The Bruiser' Brimage
Adrian 'Guard Yo Grill' Miles
Andy Roberts
Banned
Join Date: Jun 2006
Posts: 4,466
Well history shows that Okami normally loses after his sixth stait win lol. I think Okami has a really good chance, but Swick proved to be a problem for Okami during their last fight and I think Franklin is a much better fighter than Swick so I'm probably gonna end up going with Franklin on this one.
10k on my boy Yushin. I think people are going to be surprised when he gets in close and out muscles Rich.
---
Currently Active Users Viewing This Thread: 1

(0 members and 1 guests)
Posting Rules

You may post new threads

You may post replies

You may not post attachments

You may not edit your posts

---

HTML code is Off

---