vBookie Event

: Penn vs Pulver (TUF 5)
This event is over.
25 on jens he just seems cool to me. haha knock his ass out I cant stand bj.
40,000 on BJ. How's that Green Day song go? Nice guys finish last.
---
"You must first believe if you are to achieve. That rhymed... unintentionally."

Favorite MMA Fighters:
BJ "The Prodigy" Penn
Randy "The Natural" Couture
Banned
Join Date: Jan 2007
Posts: 1,511
I want BJ Penn to winn this. BJJ4lyfe
Quote:
Originally Posted by BJJ Boy
I want BJ Penn to winn this. BJJ4lyfe
For the love of God, never do that again.
---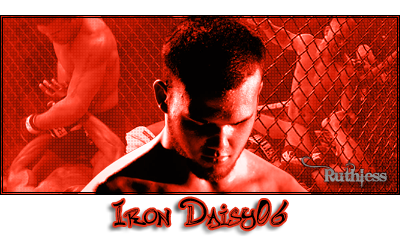 Fighters to watch
John Salter
Chris 'The Chronic' Conolley
Marcus 'The Bruiser' Brimage
Adrian 'Guard Yo Grill' Miles
Andy Roberts
5000 on BJ Penn by TKO in the first or sub in the third
Aslong as BJ dont gas...again...he will win no doubt!
---
BJ The Prodigy Penn
Alexander The Mauler Gustafsson
Cain Brock Smasher Velasquez
Anthony Rumble Johnson

2014 NPFFL Champ
Quote:
Originally Posted by jimbo01
BJ is overrated. He gassed in the 2nd vs Hughes. Lil Evil with the upset.
There is a difference between gassing and having your ribs seperate. Therefore BJ is going to win.
Flyweight
Join Date: May 2007
Location: calgary
Posts: 378
Bantamweight
Join Date: Apr 2007
Posts: 731
I probably drop a even 10k on both of them hoping for a win out of Jens.
---
Brock Lesnar will be the #1 ranked fighter, and will be best fighter ever.

Favorite fighters:

HW = Lesnar
LHW = Arona / RAMPAGE
MW = Filho
WW = Koscheck
LW = Ruediger
Currently Active Users Viewing This Thread: 1

(0 members and 1 guests)
Posting Rules

You may post new threads

You may post replies

You may not post attachments

You may not edit your posts

---

HTML code is Off

---