vBookie Event

: Chico Camus vs Kyung Ho Kang (UFC 164)
This event is over.
UFC 164: Chico Camus vs Kyung Ho Kang
---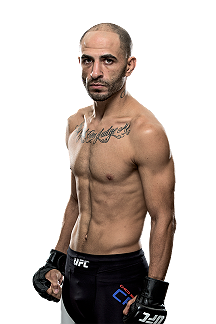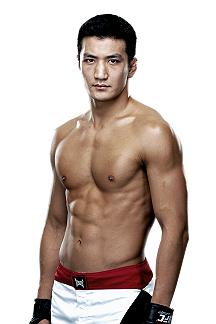 [IMG]
[/IMG]
---
Quote:
Round 1 - Camus with some really nice strikes early in the round. Kang trying to move forward but Camus is landing nice punches when the range is right for him. Kang ducks under a right hand from Camus perfectly and takes him down. Kang doing good work from the top and he's now in side control. Chico uses an omoplata to escape at the last second but that's a Kang round 10-9.

Round 2 - Kang with a takedown early and he is doing some good work. Chico almost gets mounted trying to sweep but he manages to keep half guard. Camus does manage to get the reversal eventually and he's on top landing some good shots. Camus is on top really landing hard shots and he has the back. Feels like he's taking over now. 10-9 Camus.

Round 3 - Both men trading early in the round and the fight is likely still up for grabs. Kang shooting now. He powers through and gets the takedown now. He does good work before eventually Camus gets out and up to his feet but Kang lands a few good punches. Kang gets hurt by a strike and turtles, then rolls Camus when he gets on top and now he's on top. Huge upkick by Camus and Kang is badly hurt. Camus trying to fire away and finish and the round ends. 10-9 Camus on the last second flurry for me. Making it 29-28 Camus on my card. But my card doesn't matter.

Official scorecards: 29-28, 29-28, 30-27. Chico Camus wins by unanimous decision.
http://www.bloodyelbow.com/2013/8/31...orts-1-results
---
Currently Active Users Viewing This Thread: 1

(0 members and 1 guests)
Posting Rules

You may post new threads

You may post replies

You may not post attachments

You may not edit your posts

---

HTML code is Off

---