vBookie Event

: Jon Jones vs Glover Teixeira (UFC 172)
This event is over.
UFC 172: Jon Jones vs Glover Teixeira
---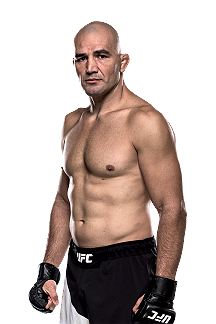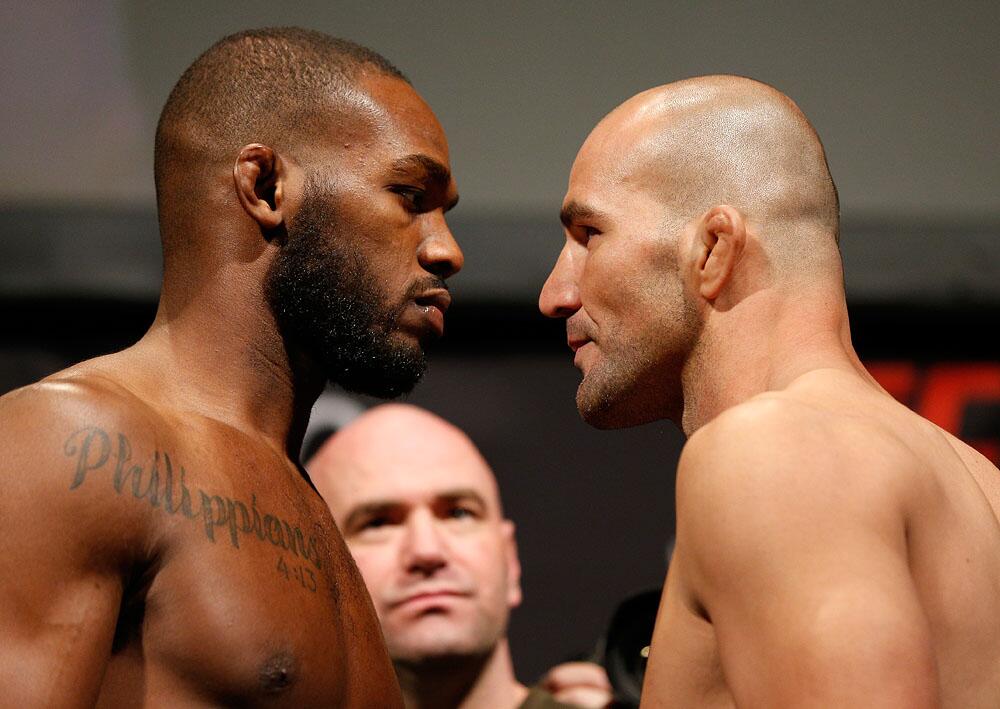 ---
500K on the new LHW Champion
---
I like MMA less because of this forum
cool milly on Bones. Tex is gonna be way too slow.
---
mad props: Toxic
I'll flush 1M on Glover. No losses since 2005 and he may have forgot how to. He'll teach Bones, maybe? Unlikely, but I'm a donkey gambler that often takes the overmatched dog.
Not bad odds considering it's Jones. 9 mil on the champ
Glover is a beast but he's just too old and slow for Jones who is right in his prime. Glover could land a big shot and KO Jones, but I honestly don't see it happening.
---
SMOOTH
I think Glover takes it with a submission...something about Jones shooting in and Teixiera snatches his neck FTW.
---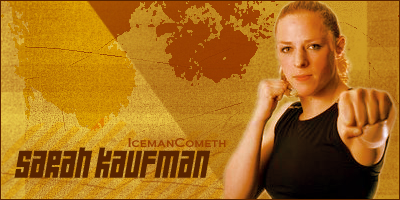 All in on glover with my measly 13k lol
---
1. BJ "The Prodigy" Penn
2. Dan "Hollywood" Henderson
3. George "Rush" St Pierre
Quote:
Round 1 – Touch of gloves to start the title fight. Quick kicks to the body from Jones. Teixeira throwing bombs early. Jone slooks willing to fight inside, and he narrowly avoids a big shot. Jones looks for a takedown, but it's not there. Jones working a nice jab. Teixeira goes to the body. They clinch briefly. Teixeira fires a big right hand. Teixeira certainly showing his power early, but Jones looks calm and comfortable in the pocket. Teixeira poked in the eye. He gets a quick break, but they move right back to action. Jones with a nice left hook. Jones chops the legs a few times. Jones catches a kick and scores a nice takedown, but Teixeira turns to his knees, pulls his head free and gets to his feet. Jones switching stances. Teixeira gets a clinch and tries to knee, but comes up short. Teixeira with some thunderous left hands that narrowly miss. Jones with a spinning kick to the body. Teixeira leaps forward with a right hat just Misses. Jones pulls up short on a flying knee and than lands an axe kick. Round ends there, and MMAjunkie gives it to Jones, 10-9.

Round 2 – Teixeira presses. Jones drops down and scores a takedown, but Teixeira stands right back up. Jones firing a few kicks that are blocked. Jones with solid head movement as he avoids Teixeira's power shots. Left and scores for Jones, and he's constantly switching stances. Jones now starting to keep his distance a bit and utilizing his range. Another axe kicks. Straight punches land. Teixeira poked in the eye again. This time referee Dan Miragliotta gives him a warning and says he'll take a point if it happens again. Not much of a break for Teixeira, and we restart quickly. Spinning kick misses for Jones. Teixeira goes to the body, and he presses Jones to the cage. He lands a few big punches at all levels, but Jones scampers off the cage. High kick from Jones, as well as a short elbow. Jones pressing in and lands more elbows. Teixeira drops for a takedown, but Jones defends it. Spinning kick to the body for Jones. He moves inside and drives the shoulder into the chin. Teixeira kicks the body in the final seconds. Jones just misses a spinning kick. Round ends, and while Teixeira had some moments, the round goes to Jones on the MMAjunkie card, 10-9.

Round 3 – Teixeira out with an overhand right to start. He throws to the body. Jones comes back with a left hook.Jones kicks the body and grabs a guillotine as Teixeira moves inside. Teixeira quickly away. Teixeira lands to the body, but Jones avoids the rest of the blows that follow.Jones with a solid right hand that loosens Teixeira's mouthpiece. He adjusts it, and they restart. Jones looking o takedown. In the clinch, they trade a bit, and Teixeira lands solid with an uppercut. Jones looks briefly hurt, but he recovers quickly. Teixeira bleeding a bit from the nose, but he's throwing powerful blows as they trade inside. Jones firing elbows as he pushed Teixeira into the cage. Left hook from Jones, and he backs away. Teixeira's face is busted up, and blood is running down his cheeks. Jones kicks to the body. He hasn't been throwing much with his right hand, but he's doing a on of work with a stiff left. They're inside and trading, and it's Jones with the uppercuts. Big shots traded. Heavy action to close, but MMAjunkie gives it to Jones, 10-9.

Round 4 – Teixeira has a bad cut over the right eye. It's not bleeding now, but it could be a problem if he gets hit there again. Jon is pressing inside and working in what should be Teixeira's range. Teixeira drops for a takedown, and Jones easily pushes him away. Jones continues to work from the clinch. When he breaks, Jones lands a stiff shot that knocks out Teixeira's mouthpiece. Brief pause to clean it and replace it. Jones kicks the body. He's throwing knees inside. Jones throws short elbows inside, and the cut is getting worse over Teixeira's eye. Kicks to the thigh for Jones. He pushes inside and grinds away. Spinning elbow from Jones. Short elbows inside. Teixeira is taking a beating. The challenger is throwing big shots, but Jones sees them coming. Jones continues to work inside, just roughing him up against the cage. Jones backs away and scores a late takedown, punching away until the bell. Its another one for Jones, who gets it 10-9.

Round 5 – They embrace briefly before the final round. Jones asks for some noise from the crowd. He shoots in for a takedown and gets it. Teixeira scrambles up, but Jones is all over him. Jones working inside. TO his credit, Teixeira does rattle off a few powerful uppercuts, but Jones absorbs them and unleashes. Powerful shots, and Teixeira mouthpiece comes out again. Crowd hates it. On the restart, Jones paws his hands out. He just misses a big elbow. Teixeira lands a big right hand, but Jones takes it and works inside. More elbows find their mark. Jones misses a flying knee. Superman punch. Final 90 seconds of the fight. Jones has given his all. Teixeira is tough as nails. Jones looks to be slowing, but for good reason. v still trying to fire power shots. jones misses a spinning elbow. Jones shuffling his feet as Teixeira tries to move forward. Jones retreating and misses a spinning kick to close. It's an impressive shutout. MMAjunkie gives the final round to Jones, 10-9, giving him the fight 50-45.

Result: Jon Jones def. Glover Teixeira via unanimous decision (50-45, 50-45, 50-45) to retain UFC light heavyweight title
http://mmajunkie.com/2014/04/ufc-172...d-live-results
---
Currently Active Users Viewing This Thread: 1

(0 members and 1 guests)
Posting Rules

You may post new threads

You may post replies

You may not post attachments

You may not edit your posts

---

HTML code is Off

---