vBookie Event

: Marcus Aurelio vs. Clay Guida (UFC 74: Respect)
This event is over.
SugaRUSH!
Join Date: Jun 2006
Location: Surrey, Canada
Posts: 3,807
UFC 74: Marcus Aurelio vs. Clay Guida
---
Name: Marcus Aurelio
Nick Name: Maximus
Record: 14 - 4 - 0 (Win - Loss - Draw)
Height: 5'10 (178cm)
Weight: 155lbs (70kg)

vs.

Name: Clay Guida
Nick Name: The Carpenter
Record: 21 - 8 - 0 (Win - Loss - Draw)
Weight: 154lbs (70kg)
---
Support Mixed Martial Arts, not Ultimate Fighting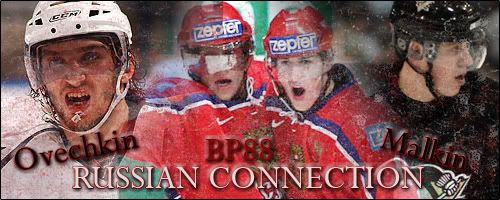 Damn, got Guida as the underdog eh? I must say im takin Aurelio, thought they would both be 1/1 though.
I'm gonna have to put 2000 on Guida, one of the best lightweight fighters out there right now. He will be robbed no longer! lol
---

this is the toughest fight for me to pick on the entire card..
---
"I only want to be known as the best ever, is that too much to ask?" - BJ Penn
Good luck too u that bet in not brave enough... Gudia has a TON of heart... Aurelio is a bad dude.. its just to hard to bet for me
---
My Top 10:
Fedor
Henderson
GSP
Lyoto Machida
Aleks E
Josh Barnett
Big Nog
BJ Penn
Anderson Silva
Cro Cop Musosi and bada hari
Wow, this is a really, really hard fight for me to bet on, but I'm putting 15k on Clay Guida. This fight is practically a toss-up in my head. My big fear is that if it goes to decision (decent chance), then the trend is for Clay to get the shaft. Still, I think the Carpenter will come through (and I like the 2 to 1 odds
) .
---

Self-proclaimed leader of the Bao Quach bandwagon
On the Handsome bandwagon
It's Hellga time!

I eat babies
Join Date: Jul 2006
Location: Troy, Ohio
Posts: 7,647
This one was hard for me but after watching the weigh ins I gotta go with Clay. He looked healthy and full of energy whereas Marcus looked absolutely drained IMO and withered...it looked like he had some trouble cutting weight and his arms were like toothpicks. Clay's gotta hell of a gas tank and has very good wrestling and is explosive when escaping subs I think he will take a decision or a late TKO.
Definetly see this goin to a decision, I cant believe how lopsided the betting is on this one. Im guessin its for the followin 2 reasons:

1. Guida is 2/1
2. Many ppl dont know who Aurelio is.
Currently Active Users Viewing This Thread: 1

(0 members and 1 guests)
Posting Rules

You may post new threads

You may post replies

You may not post attachments

You may not edit your posts

---

HTML code is Off

---