vBookie Event

: Chuck Liddell Vs. Keith Jardine (UFC 76: Knockout)
This event is over.
This is SPARTA!
Join Date: Apr 2006
Location: Houston, Texas
Posts: 5,495
UFC 76: Chuck Liddell Vs. Keith Jardine
---
Name: Chuck "The Iceman" Liddell
Height: 6' 2"
Weight: 205
Record: 20-4-0

vs

Name: Keith "The Dean of Mean" Jardine
Height: 6' 2"
Weight: 205
Record: 12-4-1
---

10K on Keith...

because 3/1 are bitchin odds!
---
"...They're not coming out here swinging, and brawling, and just going to spend their wad."
-Stephen Quadros "The Fight Professor"
"Can you say that?"
-Eddie Bravo, Co-Announcer
10k on the Iceman for a first round knockout.
---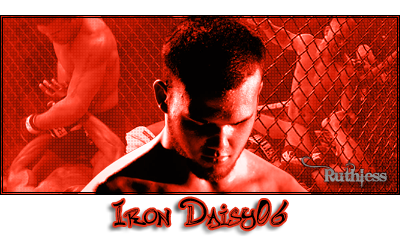 Fighters to watch
John Salter
Chris 'The Chronic' Conolley
Marcus 'The Bruiser' Brimage
Adrian 'Guard Yo Grill' Miles
Andy Roberts
Well I put 22 points on Keith because I felt bad for him...then I put a 5000 bet on Chuck.
---
Forum Bets: 2-0
__________________________
I may put 10 mill on Charles in a week or so.
totally gnarly
Join Date: Jul 2007
Location: California
Posts: 1,691
1k on the iceman
---
Quote:
I've said it before but it deserves repeating, "Theres 3 guarantees in life, death, Fedor, and bitches be crazy" .
Flyweight
Join Date: Sep 2007
Posts: 213
100 (cause that's all i got) on liddell, imo chucks too big and hits too hard...

PS could someone "loan" me a million chips lol i'll payem back after chuck knocks him out.. :P

BTW i'm new here
Flyweight
Join Date: Apr 2007
Posts: 312
1k on chuck i don't see how Keith has a chance against chuck
Currently Active Users Viewing This Thread: 1

(0 members and 1 guests)
Posting Rules

You may post new threads

You may post replies

You may not post attachments

You may not edit your posts

---

HTML code is Off

---