vBookie Event

: Mauricio Rua Vs. Forrest Griffin (UFC 76: Knockout)
This event is over.
i bet on Forrest. Shogun should be a bigger favorite but Forrest can take a good beating, hopefully he can tire Shogun out a little bit and get him late.
---
Diego Sanchez = The Future
Amatuer
Join Date: Jun 2007
Posts: 117
War Shogun!!!!
---
Forrest should definitly be 3/1 odds. The only chance he has is if the fight doesn't go to the ground at all and last all the way to decision. The first time it goes to the ground, Forrest is DONE. Anyone who doesn't believe this should watch Shogun vs. Randleman... Kevin Randleman is stronger, faster, and tougher than Forrest will ever be. Randleman slammed him and attempted to get into side control to drop bombs. Instead, Shogun turned his legs to putty and almost had him crying in pain. Forrest, beg your corner to throw in the towel....
Shogun vs. Griffin
---
...Man Forrest Griffin went to my high school here in Evans, Georgia. Forrest is a great guy and my heart is with him but his skillset is no match for Shogun's. Forrest had better put his "boxing match" ideas in the bag for this one.
Shogun is on his way to the top and he is a much more of a well rounded fighter. This fight won't go the distance. If is goes to the ground...Griffin will be in serious trouble.
...aspera1163...nice post. You took the words right out of my mouth...
UFCfan610...Thanks for the support for my hometown boy Forrest, but I think Forrest is in for the fight of his life.

P.S. Barry Bond's records will have that "juiced" blemish forever. I think ARod will surpass Bonds...the numbers are proving it. Most importantly...he'll do it clean.
Amatuer
Join Date: Jun 2007
Posts: 117
For the record, I am a Forrest fan and hope he is able to bounce back from this 3 loss downward spiral. I really hope Forrest is able to recover and prove himself to be a mid level guy in the LHW division. with that said, any casual MMA fan will be able to witness the future of the UFC's LHW division. Shogun armed with chute boxe mixed bjj and muy tai should blow through everybody he faces. The only fighter that will give him trouble is Liddell because of his kempo style. UFC fans are in for a real suprise when the "2nd best pound for pound fighter in the world*" stands across the octagon from Forrest Griffin.

* from recent list put out by sherdog
50,000 on Rua
---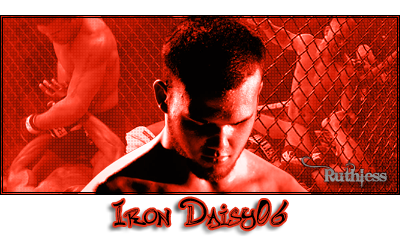 Fighters to watch
John Salter
Chris 'The Chronic' Conolley
Marcus 'The Bruiser' Brimage
Adrian 'Guard Yo Grill' Miles
Andy Roberts
I am also a proponent of 3/1 odds for Forrest.

Seriously...
---
"...They're not coming out here swinging, and brawling, and just going to spend their wad."
-Stephen Quadros "The Fight Professor"
"Can you say that?"
-Eddie Bravo, Co-Announcer
MMA Fanatic
Join Date: Jul 2007
Posts: 94
Easiest bet ever, my first bet and Im puttin all of it on Shogun
Currently Active Users Viewing This Thread: 1

(0 members and 1 guests)
Posting Rules

You may post new threads

You may post replies

You may not post attachments

You may not edit your posts

---

HTML code is Off

---