vBookie Event

: Tim Sylvia vs Brandon Vera (UFC 77: Hostile Territory)
This event is over.
Putting all 122 of my money and my house on Vera.
Ha! Dint even notice the odds. Even though I hate Tim I think he has a great shot at taking it. But I hate him so ill go with Vera's odds and try to get my money back lol! And I think everyone would like to see Tim get whipped again.
---
"Years ago we hardly had anything to eat. Now I earn more money and I see every opponent as a man that tries to put me back to that poorer period. That man has to be eliminated" -Fedor Emelianenko
I love the odds on Vera!!!!
30K on Vera FTW!!!!
I'll take Vera for the win! He'll take the haaaaaa(r)t out of Timmah.

I can see the excuses now..."oooh Tim wasn't the same after his back surgey...(just like the Mir one), oh well"
---
Mac Danzig is still on his back; his sweaty, pumped white torso is flushed with the auburn heat that auburn skin produces when it is aroused. His panting, fetching head has been pushed up against the cage by... Marc Bocek's energetic pounding...
---
Last edited by buo; 10-17-2007 at

08:53 PM

.
Seems like lots of people think Vera will win, but they not betting big money on it.

I think Tim's got this one and unless Brandon proves something to us come Saturday, people are just going to be reminded of how big of a threat Tim really is. This is one of the youngest 2 time UFC HW champ. He has wins over Ben Rothwell, Ricco Rodriguez, Andrei Arlovski, Jeff Monson and so on. In addiiton, hes never been knocked out in his 26 pro fight career.

I see Vera delivering plenty of leg, mid-section kicks a la Jardine style and lookign for those submissions, ankle locks. Brandon def has a fair chance, but i see Tim tipping the scale.
---
"There something behind the throne, greater than the king himself."
- Sir William Pitt
Not sure if it belongs here but the odds as of now are in Vera's favor not Tim's....maybe they know something.
---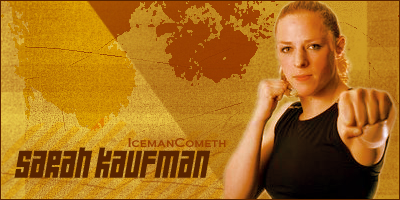 Quote:
Originally Posted by TheSuplexor
All in on the truth! cmon dont dissapoint me
100mill thats crazy
Currently Active Users Viewing This Thread: 1

(0 members and 1 guests)
Posting Rules

You may post new threads

You may post replies

You may not post attachments

You may not edit your posts

---

HTML code is Off

---