vBookie Event

: Joe Stevenson vs. BJ Penn (UFC 80)
This event is over.
SugaRUSH!
Join Date: Jun 2006
Location: Surrey, Canada
Posts: 3,807
UFC 80: BJ Penn vs. Joe Stevenson
---
vs.
BJ Penn
(Pictured left)
Nick Name: The Prodigy
Record: 11 - 4 - 1
Height: 5'9 (175cm)
Weight: 155lbs (70kg)
Style: Jiu-Jitsu

Former UFC Welterweight Champion
Coach on the fifth season of The Ultimate Fighter
Brazilian Jiu-Jitsu Black Belt
2000 BJJ Mundial World Champion at Black Belt
Most decorated American BJJ Practitioner

Notable Wins and Losses
:
Georges St. Pierre (Loss, SD)
Matt Hughes (x2) (Win, SUB)(Loss, TKO)
Jens Pulver (x2) (Loss, MD)(Win, SUB)
Matt Serra (Win, UD)
Takanori Gomi (Win, SUB)
------
Joe Stevenson
(Pictured right)
Nick Name: Daddy
Record: 28 - 7 - 0
Height: 5'7 (170cm)
Weight: 155lbs (70kg)
Style: Wrestling
Winner of The Ultimate Fighter Season 2
KOTC Welterweight Champion
KOTC Lightweight Champion
ROF Welterweight Champion
RITC Welterweight Champion
GC Welterweight Champion
Notable Wins and Losses
:
Melvin Guillard (Win, SUB)
Yves Edwards (Win, TKO)
Luke Cummo (Win, UD)
Kurt Pelligrino (Win, UD)
D. Mishima (Win, SUB)
This is hard. I REALLY want BJ to just stomp a mudhole in Joe but my gut says joe is going to take this.

Hmmmmm. I'll have to think
Amatuer
Join Date: Sep 2006
Location: Kentucky
Posts: 170
I'm thinking BJ. And I also think JOe is actually a better fighter than Sherk and a tougher match-up for BJ. The way Joe handled Pelligrino, he could easily do the same to BJ and just out work him. Or I could see BJ getting the back and slapping on his patented RNC.

BJ all the way.
---
GO WAND!
Koscheck > St. Pierre
Join Date: Apr 2007
Posts: 257
5510 on BJ.

I'm poor, I know.
..........
---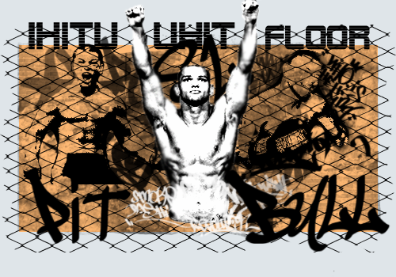 ---
Last edited by IhitU.uHITfloor; 01-03-2008 at

04:02 PM

. Reason: Im a fool
I'm the Decider
Join Date: May 2007
Posts: 3,239
Quote:
Originally Posted by
IhitU.uHITfloor
View Post
Why would you even put your money on BJ, the odds aren't there, you are not going to win any credits. The odds are 1/1 which means if he wins you just get your money back no more no less. But if he looses you lose all of your credits. Just thought that I would give you the heads up.
err, not true. If he wins the bet he gets his points back and awarded the amount of points he bet with, so in essence he gets twice as much points.
That would be the case if the odds were 2/1 but they're not. Think of it this way

bet/payout

so he bet 5510, his bet would look like this

5510/5510 wiht them both being the same

or am I missing somethign really obvious?

either way, I'm not betting on the fight, odds suck.
Welterweight
Join Date: Nov 2006
Location: Toronto, ON
Posts: 2,449
No, wafb is right. Whenever you win a bet, you always get back what you bet PLUS your earnings. Therefore, if you bet 5,510 and win, you get back what you bet (the 5,510) plus 5,510 (one times what you bet).

A 2/1 means that you get 5,510 plus 11,020 (or twice what you bet). If 1/1 means that you get back what you bet, there would be no point in betting.
these odds are terrible it should be 2/1 for bj and 3/1 for joe
Currently Active Users Viewing This Thread: 1

(0 members and 1 guests)
Posting Rules

You may post new threads

You may post replies

You may not post attachments

You may not edit your posts

---

HTML code is Off

---