vBookie Event

: Tanner vs. Grove (TUF 7 FINALE)
This event is over.
i've earned my stripes

Join Date: Jul 2006
Posts: 5,989
TUF 7 FINALE: Evan Tanner vs. Kendall Grove
---
vs.
Evan Tanner
(Pictured Left)
Born: Amarillo, Texas, USA
Fighting out of: Las Vegas, Nevada
Age: 37
Height: 6' 0" (183 cm)
Weight: 185 lbs. (84 kg)
Overall MMA Record (W-L-D): 34-8-0
Strengths: Good ground work, powerful knees and leg kicks
Last Fight:
UFC 82 vs. Yushing Okami (Loss - KO)
Kendall "Da Spyder" Grove
(Pictured Right)
Born: Maui , Hawaii, USA
Fighting out of: Maui, Hawaii
Age: 25
Height: 6' 6" (198 cm)
Weight: 185 lbs. (84 kg)
Overall MMA Record (W-L-D): 10-5-0
Strengths: Height, Heart, and desire to never give up
Last Fight:
UFC 80 vs. Jorge Rivera (Loss - TKO)
Middleweight
Join Date: Jun 2008
Location: Alabama
Posts: 2,898
For some reason I am a little uneasy about this fight. I guess I still have some concerns on whether Tanner will come in shape this time! Please let him come in shape!
---
You forget that this isn't just some brutal sport where everyones out to kill each other. Its much more like a game of physical chess.-looney liam
I think Kendall will beat Tanner. Tanner is good but just hasn't been in the game in a wile and I don't know what Tanner will come to the cage.
I like Kendall but I think Tanner will win this fight via pressure and Kendall could be cut from the UFC.
---
[
7710, everything i got on Grove.
---
FORMER UFC CPL CHAMPION
CPL RECORD
:
5-3
Events Attended: UFC 120, CWFC 45, CWFC 52
i think kendalls gonna put it all together this time
---
I'm the Decider
Join Date: May 2007
Posts: 3,239
I'm going with Tanner, Grove hasn't shown me that he's got the goods to beat any of the top guys.
---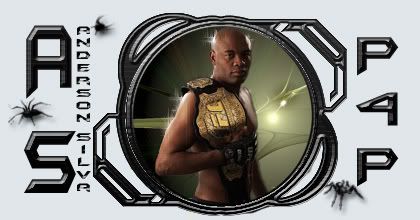 Pound4Pound, The Best There Is
I'm surprised Kendall has 12 more votes then Tanner but now it is 11 with 3K going on Tanner.
---
[
I'm not really believing all of this. Evan Tanner has fought one fight in how long? And he didn't even look very good in that fight. I really think this is a no brainer. Kendall will take this fight, and I'm just really happy that I got good odds on my bet. All in on Kendall Grove. I'm about to triple my credits with this one.
---
Last edited by Grappler125; 06-18-2008 at

12:07 PM

.
Currently Active Users Viewing This Thread: 1

(0 members and 1 guests)
Posting Rules

You may post new threads

You may post replies

You may not post attachments

You may not edit your posts

---

HTML code is Off

---