vBookie Event

: Silva vs. Irvin (UFN 14)
This event is over.
422 points on Irvin. That is really all I am willing to waste.
---
mad props: Toxic
2k on Irvin, I have to put a bit on him just because of the odds.
if Silva has a 1/6 !!! odds hoe come its only 3/1 on Irvin ???
---

Kovalev - Golovkin
The odds are supposed to be as realistic as possible and if you check betting sites there is typically a lower bonus scale wise for underdog when compared to the faverite.

For example:
JAMES IRVIN - - +405
ANDERSON SILVA - - -555

Not quite as big a difference as we have, but it is close and you get the idea. The odds on this forum are pretty darn realistic.

In real life if you bet $100 on Irvin you could see a $405 dollar payday, but that is just one example I picked out randomly.
---
mad props: Toxic
I think its funny that the odds of a draw are better than of Silva losing.
---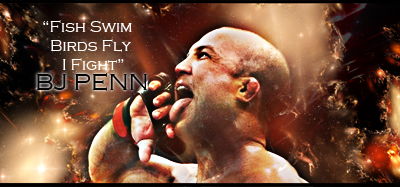 "If you get hit and it hurts hit him back you not knocked out yet."-Joe Doerksen
The Toxic Terrors (FFL)
Demetrious Johnson*Eduardo Dantas*Emanuel Newton*Will Brooks*Michael Page
This is Silva's chance to be called the best fighter pound-for-pound. I'll admit that I hate Anderson Silva because of my love for Rich Franklin. Unfortunately I can admit that Anderson is a damn good fighter as well. So, I put 850 on Irvin because I think he's got a shot.
---
Praise be to the Lord my Rock, who trains my hands for war, my fingers for battle.

-Psalms 144:1-

~Proudly Supporting~

-- Cain Velasquez, Rich Franklin, Vitor Belfort, Jon Fitch, Frankie Edgar, Urijah Faber --
Quote:
If Silva loses I will quit my job and eat McDonalds for the rest of my life (less than a year since McDz kills ya).

oh ya, 1599 on silvz
This is what I call owned - Man sheds 80 pounds on Mcdonald's Diet -
http://www.msnbc.msn.com/id/25281188/
LOL
But, I guess since you're not dying, I'm not really owning you, just helping you.
5k Irvin
---
11th (+27)
Wanderlei SIlva
Rich Franklin
Josh Koscheck
Joachim Hansen
@ Tripod
Someone LOST WEIGHT ON MCDONALDS!??!
Dayum that's cool!
But i think Silva's gonna win.
At least I know I won't die if he loses lol
---
Religious Version:
"Faith without Works is Dead."
Academic Version:
"Knowledge without Action is Dead."
MMA Version:
"Skill without Will is Death."
Currently Active Users Viewing This Thread: 1

(0 members and 1 guests)
Posting Rules

You may post new threads

You may post replies

You may not post attachments

You may not edit your posts

---

HTML code is Off

---