vBookie Event

: UFC 104: Lyoto Machida vs. Mauricio Rua (UFC)
This event is over.
15K on The Dragon
---
Let's Go Broncos, Penguins, Penn State, Red Sox, Tony Stewart & Forrest Griffin!!
Proud Member of the US Navy Seabees since 8/15/06
Bantamweight
Join Date: Nov 2006
Posts: 646
Quote:
Originally Posted by
A Random Person
View Post
well face, looking at recent history and quality of opponents, it appears that Machida is the superior fighter.

Rua's 4 year record is 6-2 will losses becoming more frequent later in his career.
He lost in the first round by TKO to Mark Coleman.
His next three victories came against an unknown savate-kickboxing artists and two people who were on losing streaks, I believe we like to call them tamato cans (Randelman and Nakamura) and even Overseem was a Tamato Can at that point (Overseem had an impressive start to his career, but had seemed to have lost it). Then he lost to Tyson Griffin.

He did get his revenge against Coleman, than beat Liddell, who is a greybeard on a losing streak. I would say his only credible win in the last 4 years came against Coleman.

Machida, on the other hand, is undifeated in his career, and has a 7-0 record in the last 4 years, with victories over the likes of Tito Ortiz,Thiago Silva (who was undefeated coming into that fight) and Rashad Evans (who held the divisional championship and was also undefeated coming in). Three strong fighters compared to the one that Rua had.

So the way I view it, the relevant records are

Machida 3-0 against Rua 1-2.

You can expect Machida to dominate.
I do agree in general with the post, Machida has a more impressive recent history but you are really taking a lot of liberty in coming up with your facts...
You are saying a win vs Tito counts but a win vs Chuck doesn't
Also, a loss via freak arm break vs Coleman is a loss and a win vs Overeem doesn't count.
I put 5k down on Shogun because I like him a little more than Machida (as a fan) and he's the UD...if the odds were around 2-1 I'd stay away though because Machida is so dangerous but @ 3.whatever I can't resist no matter the logic
LEGEN...wait for it...DARY

Join Date: Jul 2006
Location: Georgia
Posts: 5,066
Quote:
Originally Posted by
A Random Person
View Post
Here's how it works out on the computer ( Ultimate MMA Simulator 1.6.11)
I will do more research before makeing a decision.
That computer sucks...it is a five rounder.
5 mil on machida for the win
---
Live right and every other day is a good one to die.
Join Date: Jul 2008
Location: The Big Island, BC.
Posts: 1,431
All in on Machida.
---
MMA Fanatic
Join Date: Oct 2009
Posts: 11
57,993 points on SHOGUN!!! WARRRR!!!
---
"If You Ain't Cheating, You Ain't Trying" - Tito Ortiz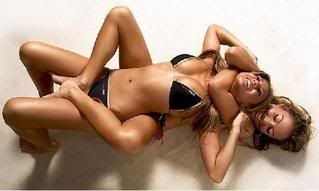 Well i finally broke 1 million points, but man this feel like a dirty win.
---
mad props: Toxic
I should have been getting a decent amount of credits right now.
---

HeadlessNorseman?
Join Date: Oct 2008
Posts: 131
I am a long time fan of Machida but i will have to say shogun definitely scared me a few times and really brought it out tonight
Currently Active Users Viewing This Thread: 1

(0 members and 1 guests)
Posting Rules

You may post new threads

You may post replies

You may not post attachments

You may not edit your posts

---

HTML code is Off

---