vBookie Event

: Tyson Griffin vs Evan Dunham (UFC 115)
This event is over.
UFC 115: Tyson Grifin vs Evan Dunham
---
---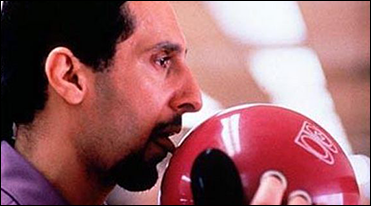 (Sig by Killz)
---
Last edited by dudeabides; 06-11-2010 at

11:01 PM

.
400k on Tyson.
---
mad props: Toxic
16k on Dunham..

This dude is for real
Dunham rides to a SD:
Quote:
Round 1 - Herb Dean, the Ol' Faithful of MMA referees, calls the second Spike bout of the night. Southpaw Dunham meets a Griffin punch with a kick. Griffin pursues with punches and Dunham backs off. Griffin leads into exchange with an inside leg kick and then follows with punches, but none of them connect. Dunham picks off Griffin's leg and marches him across the cage with it as Griffin fires back with punches. Dunham looks like he caught a low kick as Griffin shoots in, but the two break off and they're back to punching it out. Dunham catches another punch. He lands a punch of his own. Another inside low kick from Griffin. Dunham misses counter punch off a kick. Dunham with a combo that's mostly blocked. The two are punishing each others legs. Dunham almost connects with a high kick as Griffin punches. Dunham catches a hook. Dunham ducks under a punch and tries to wrestle Griffin to the ground. He's at Griffin's back and gets a hook in. Griffin drops to the canvas on his own and Dunham has his back. Dunham flattens him out at the cage's edge. Now, it's a wrestling match between the two fighter's arms. Griffin is punching backward. Griffin nearly turns out of the choke position but Dunham applies a body triangle. Round ends the two trading leather from the choke position. MMAjunkie.com scores the round narrowly for Tyson Griffin, 10-9.

Round 2 - Dunham leads with high kick, and Griffin misses his own. The two exchange but nothing doing. Griffin goes with a straight right and gets taken down, but he catches Dunham's neck in the process. Dunham's head is nearly out as Griffin uses heel strikes on his leg. Dunham takes half-guard and struggles to keep Griffin on his back. He threatens with a D'Arce choke but Griffin scrambles out of it and they're back to their feet. Griffin purses with punches, but he's again taken down. He tries to snag a guillotine but Dunham's already free. Then, he grabs an arm and hints at a kimura. Dunham again gets Griffin's back in a scramble as Griffin tries to spin into guard. Griffin elbowing Dunham's thigh as the Oregonian tries to secures the choke. Griffin rolls to his stomach and stands up. Dunham's still attached to him, and Griffin is now at the edge of the cage. Dunham refuses to give up the choke position. Griffin pitches forward and puts Dunham on his head with a thwack. Griffin again stands and motions to the referee incredulously as the round ends. MMAjunkie.com scores the round 10-9 for Dunham, evening the round score.

Round 3 - Griffin charges in with a high kick and the two trade heavy leather as Dunham tries to shoot. Dunham eats a punch on his way in and backs off. Griffin with an overhand right. Griffin misses with low kicks. Dunham flurries but only gets Griffin's gloves. Griffin meets Dunham with a knee to the body. Griffin shoots in and Dunham stuffs it against the cage. Dunham scores a knee to Griffin's head as Griffin breaks off. Griffin catches a Dunham kick and the two spill to the mat, but again, it's Dunham with back control. Griffin is trying again to spin out of the choke and Dunham is wrestling to complete it with his arms. The two fire off punches at each other. As hard as Griffin tries, he can't seem to get Dunham off his back. Griffin almost has a leg free, but Dunham gets both hooks back. Again, Griffin stands up and carries Dunham to the cage edge as Dunham locks in a body triangle. Dunham works for the choke. Audience is booing. Dunham looks up at the clock. He's squeezing Griffin's head with all his might, but he can't finish the choke. Griffin dumps him to the mat again, but the fall isn't as bad. Dunham wrestles to take mount as the round ends. It's a very close round, but MMAjunkie.com scores the round 10-9 for Dunham based on his ground control. Judges score the bout 30-27 Dunham, 29-28 Griffin and 29-28 Dunham to give the Oregonian the decision win. Evan Dunham def. Tyson Griffin via split decision (30-27, 28-29, 29-28).
Link
---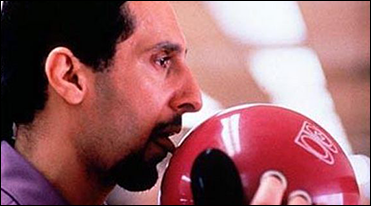 (Sig by Killz)
I cant belive one judge gave it 28-29 Griffin!
Lightweight

Join Date: Oct 2006
Location: Vancouver BC
Posts: 1,981
Quote:
I cant belive one judge gave it 28-29 Griffin!
IMHO, getting back control and doing nothing is the same as holding him with top control ...and doing nothing...
ie. who cares what position you have if you arent actually making use of that position to end the fight somehow or landing damage or putting him 'endanger' of being submitted
Grifin landed a few low kicks and that was all... How can that win you two rounds to one?!
Lightweight

Join Date: Oct 2006
Location: Vancouver BC
Posts: 1,981
Quote:
Grifin landed a few low kicks and that was all... How can that win you two rounds to one?!
yeah... true... but if you really really really want to give 'zero' points for taking his back... then thats all that Dunhman did in round 2... and round 3 for the most part
But Dunham was pretty much in control for the whole of the fight.. By the judge scoring it 29/28 Grifin means that judge thought Grifin won the fight...

Now that is laughable.
Currently Active Users Viewing This Thread: 1

(0 members and 1 guests)
Posting Rules

You may post new threads

You may post replies

You may not post attachments

You may not edit your posts

---

HTML code is Off

---