vBookie Event

: Goran Reljic vs Kendall Grove (UFC 116)
This event is over.
UFC 116: Goran Reljic vs Kendall Grove
---
---
Kendall Grove baby, he is really lanky and damn he whooped Munoz ass in his last fight before getting caught. Grove has shown a huge improvement every time out in his last couple fights.
---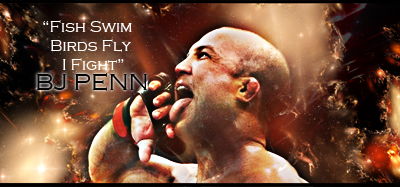 "If you get hit and it hurts hit him back you not knocked out yet."-Joe Doerksen
The Toxic Terrors (FFL)
Demetrious Johnson*Eduardo Dantas*Emanuel Newton*Will Brooks*Michael Page
800 on kendall
---
"The game of chess, is like a swordfight
You must think first, before you move"
vBookie record~ 9-4
A modest 8k on Kendall, not fully convinced.
---
Sjung för gamla Djurgår'n
Lock the gates, make them watch...
Kendall Grove gets the split:
Quote:
Round 1 - Referee Mario Yamasaki returns to the cage. Traded jabs early as Grove circles to his left. Reljic with a high kick that misses. Reljic misses with two punches, and then each fighters fires off high kicks that are blocked. Reljic coming up just short against the lanky Grove. Reljic kicks low. Both fighters pushing, but neither has landed anything of real consequence two minutes in. Grove kicks high, but it's blocked. Reljic scores with a right to the body. Grove kicks to the legs. Halfway in. Front kick from Grove scores. Reljic with two overhand lefts and a high kick, but still not much scoring. The two clinch up and hit the floor, and it's Reljic on top. Grove lands a few elbows from underneath. Reljic rises, and Grove dumps him with a stunning upkick to the chin. Reljic pops right back up, and Grove tries to swarm. Reljic scampers away and clinches as he regains his wits. Reljic pushes into the cage. Traded knees inside. Grove scores again on the break, and it's a decent round that MMAjunkie.com sees for Grove, 10-9.

Round 2 - Reljic aggressive with his hands, but he's still coming up short. Grove moves in and eats a right hand. Grove pushes in again and eats a knee to the gut, but he winds up in top position. Reljic tries an omo plate from the bottom, but spins through it and pulls free. Reljic stands over his foe, and Grove fires up the upkicks again. Two score, though not quite as flush, and Reljic moves forward to top position. Grove active underneath and throws several elbows to the top of Reljic's head. Reljic stays in guard on top, but his offense is very limited. Crowd wants a standup, and they might be right. Reljic with nothing from the top while Grove is really the busier fighter, but it's not finishing-type blows. Grove starts to work his elg up, and Yamsaki stamds them. Grove misses a high kick. Left hand from Grove. Reljic stumbles him with a low kick. They circle until the bell. Interesting round with the top position and submission attempt form Reljic, while Grove was far busier. MMAjunkie.com will give the round to Reljic, 10-9, but it's close.

Round 3 - Traded flurries early. Grove lands a nice right hand, but Reljic retreats. Grove wants to chase but pulls back. Reljic shoots in, but Grove stands him up. One minute in. Anybody's fight. Low kick from Grove. Straight from Grove. Grove pushing forward, and he lands a few looping hooks. Reljic pushes in.Grove grabs a guillotine and falls to his back, then feels he doesn't have it and stands up and delivers a knee before releasing the head. Slick sequence. Halfway in. Grove finds a straight again then a few knees from the Thai clinch. Reljic tough, and he continues to push in for a single-leg, but Grove defends against the cage and delivers a few right hands. Reljic continues to push into the cage, adn he finally spins and throws Grove to the floor. Reljic in half-mount, and he immediately works on the pass. He gets it, and takes side control. Grove knees to the body from underneath. Reljic switches up to north-south then back to the side. Reljic on to, but Grove transitions out and back to his feet. MMAjunkie.com sees the final round for Grove, 10-9, and the fight for him as well, 29-28. We could see some wild scores, though. Kendall Grove def. Goran Reljic via split decision (28-29, 30-27, 29-28).
Link
---
Currently Active Users Viewing This Thread: 1

(0 members and 1 guests)
Posting Rules

You may post new threads

You may post replies

You may not post attachments

You may not edit your posts

---

HTML code is Off

---