vBookie Event

: Seth Petruzelli vs Ricardo Romero (UFC 116)
This event is over.
UFC 116: Seth Petruzelli vs Ricardo Romero
---
---
WOW bringing in ole Seth......Out with Kimbo in with Seth??? That has to sting just a little.....Gonna go with Seth on this one lol
Gotta go with Seth, its been a long climb back and I doubt he will come in not prepared.
---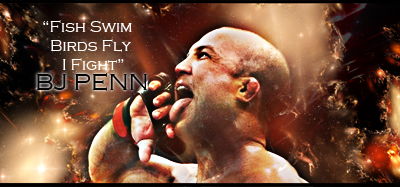 "If you get hit and it hurts hit him back you not knocked out yet."-Joe Doerksen
The Toxic Terrors (FFL)
Demetrious Johnson*Eduardo Dantas*Emanuel Newton*Will Brooks*Michael Page
Romero with the sub in the 2nd:
Quote:
Round 1 - Referee Steve Mazzagatti in the cage as the evening's Spike TV broadcast gets underway. Petruzelli with an early low kick. Romero rushes in, but Petruzelli slides away and tags him with a combination. Front kick from Petruzelli. Romero shoots in, but Petruzelli pulls away again. Right hand from Petruzelli, and he swarms. Petruzelli firing punches as Romero covers up and recovers. Quick clinch, and Petruzelli backs away and restarts. Petruzelli with two punches and a high kick that lands, though he slips and can't follow. Toss attempt and a scramble, and the pair resets. Romero pushing forward, though Petruzelli is throwing bombs. Romero moves to the back on the feet, and Petruzelli falls forward and turtles. Petruzelli swings to the top and fires off shots from his opponent's guard. Romero threatening with his legs, but Petruzelli just blasting away from the top. Another transition sees Romero pull top and move immediately to mount. Romero looks to attack the arms from the top, and Petruzelli rolls. Romero looks for a choke, but Petruzelli turns into it. Petruzelli sneaks away from the danger and drops Romero. Petruzelli pounces and delivers double hammerfists from a standing position. Romero rolls underneath and moves to Petruzelli's back in the closing seconds. Amazing round of action comes to a close, and MMAjunkie.com sees it for Petruzelli, 10-9.

Round 2 - Traded jabs. GOing to be interesting to see what's left in the tank. Knee from Petruzelli drops Romero. He gets up, though he circles and staggers. Maybe an injury? Romero shoots in. Petruzelli rolls into a crucifix then a very high back position. Petruzelli on the left and looking for an armbar. Romero's arm looks trapped, but he spins to his knees and pulls it free. Romero now firing off rights to the ribs from inside of Petruzelli's guard. Blood dripping all over from Romero. Petruzelli fires elbows underneath. Romero posture and Petruzelli looks for a triangle, but Romero pops out easily and moves all the way to side control. Romero traps Petruzelli's left arm in a crucifix and delivers elbows to the head. Instead of maintaining the attack, he changes his focus to Petruzelli's right arm and lock in a straight armbar. Petruzelli taps with his left hand, and the right was tweaked horribly. Amazing fight. Ricardo Romero def. Seth Petruzelli via submission (armbar) - Round 2, 3:05.
Link
---
Currently Active Users Viewing This Thread: 1

(0 members and 1 guests)
Posting Rules

You may post new threads

You may post replies

You may not post attachments

You may not edit your posts

---

HTML code is Off

---